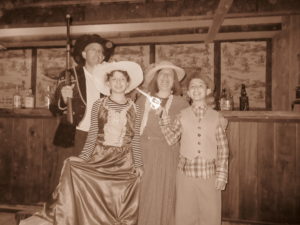 For over 10 years, when I go into the subway station during the day I know there's an elderly guy playing piano and singing songs who is really groovy. He does well there because even I give him a buck every so often. He'd make a great lounge act somewhere.  He looks like Ray Charles and plays a lot of stuff I haven't heard elsewhere. A good number of talented people perform in subway stations; I think they are not necessarily there for the money but enjoy getting feedback from a cross-section of real people. If you're good, you know it. We notice more homelessness in NYC; someone mentioned to me "ever see a Chinese guy being homeless on the street?" Actually, No. Hmmm..
I was getting a facial and the therapist asked me why is it that in America people are not big on facials. She said that people will get their nails done every 2 weeks but only go for facials a few times a year. In Asia and India, she said, facials are the #1 priority for grooming.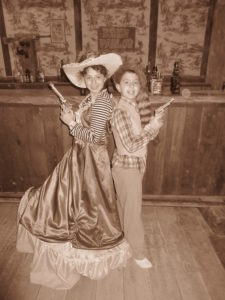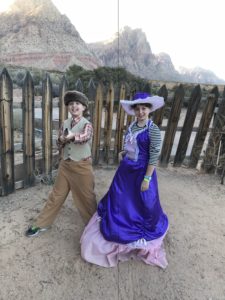 I got a call at work from my son screaming "It's an Emergency." What is it? "It's time to come home and get the guinea pig." Over my wife's dead body objection, we welcomed our newest house guest Fluffy Dude for a trial period of one week while Jeremy discovers what it's like to have a pet, after having killed two sets of goldfish last year and having found out that hamsters are nocturnal animals who make a racket at night on their wheels and sleep all day (and get really upset if you try to play with them during the day). So far this guinea pig just sits inside its cubby and is really scared to come out. I'm hoping that he gets it out of his system after a week; the guy in the pet shop said it takes 1-2 months before they get over being around a new person. We've had it for a week and I would say that Jeremy has been underwhelmed by what it has done so far. It's not particularly curious or intelligent. At the end of the week, we gave the pet back after nobody in our building wanted to take it over, and of course parting was just awful for Jeremy with tantrums going into the late night but eventually life will go on.
Here's a consumer tip: When you want a family portrait and call up a photography studio, they want to charge you big bucks. In Manhattan, a sitting without any pictures is over $500. But if you look for "head shots" which is what starving aspiring actors go for, those are a lot cheaper at say, $200 a session and include digital downloads of all the images. You can get touch-ups for $25 an image on top of that if you want it. Many people who are good at doing head shots are able and willing to do family portraits in the same studio. And you generally get your pickies back a lot faster too!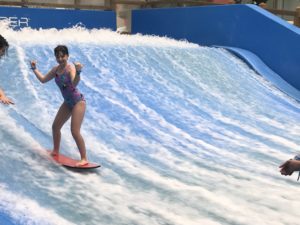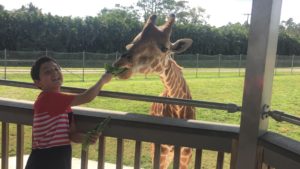 Here are some happy facts about the state of the world from an Economist review of a new book by Steven Pinker called Enlightenment Now: The Case for Reason, Science, Humanism and Progress. Two centuries ago only 1% of people lived in democracies; now two-thirds do and women and working-class men vote; even authoritarian countries like China are more free than they were. Searches for racist jokes in America have fallen by seven-eighths in the past 20 years. The number of people killed annually in wars is less than a quarter of that in the 1980's and half a percent of the toll in the second world war. During the past century Americans are 96% less likely to die in a plane crash, 92% less likely to die in a fire and 95% less likely to die on the job.  The world is 100 times wealthier than 200 years ago and wealth is more evenly distributed. IQ scores are up worldwide 30 points in 100 years, meaning the average person today scores 98% higher than people a century ago. In 45 of 52 countries surveyed, people say they are happier over the past 25 years.
After nearly 3 months and threat of grounding, Elizabeth finished her trip journal from our November trip to Israel and Greece. Her journal is really excellent; she remembered more things than I forgot. The next generation of Global Thoughts.com is assured with Elizabeth as a budding travel writer. To boot, she wrote as a PSS at the end of her journal: "I sort of forgive you Daddy. Maybe writing this journal was worth my time. Thank you for being persistent." Always helpful to know the nagging is ultimately for good.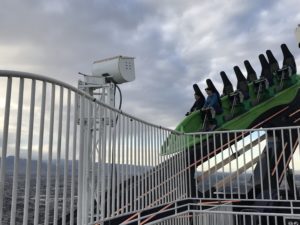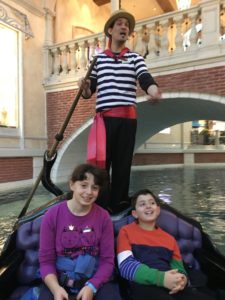 Las Vegas is not known for being a family destination but Karen wanted to do something other than go to the beach this February break and she hates ski trips, so we went to Las Vegas and had a 3 day blast there with the kids with nonstop action and fun. Bright light and colors ensure lots of nice family pictures. It was unusually cold there that week with highs in the low 50's which meant no swimming pool (no indoor pools at our resort) but otherwise it was OK and mostly sunny. The Wynn Hotel is centrally located and has probably the best food in town; we ate mostly on property and at many of their outlets. Every inch of that hotel is decorated beautifully. The buffet is huge but strangely they had few hot dishes that were not meat or shellfish and so we ate there only once for dinner. It was also hugely expensive for a family of 4 including two kids under 13. The Wynn has a tower with suites for families and you get a lot of room for your money there plus it has a separate entrance and not as crowded as the main hotel; they also have a reserved dining room for breakfast and they also have tighter security there which is good when traveling with kids in a huge place like this. The bathroom was so large I told Karen that you could put the eat-in table within it that we have always wanted for a kitchen.  The room had big windows with views over the golf course and swimming pools and the mountains looking east. The Encore is its sister hotel with larger rooms, gym and spa but not as nice a swimming pool. It also has a tower section with suites. The Wynn is a bit closer to the various restaurants on the property.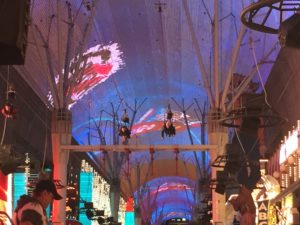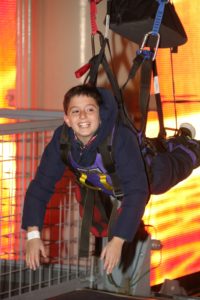 Things we did: Bonnie Springs is a recreation of the old wild west about 30 minutes drive away reachable by Uber or a rental car. Uber is way cheaper than a taxi, and Uber drivers don't expect tips while taxi drivers all but demand big tips. It is an OK attraction great for getting outdoors in the lovely Red Rock Canyon area, especially after the long flight from New York. You can take old-fashioned photos there which was fun. Next door to the Wynn is the Venetian and a gondola ride along the canals indoors or outdoors is recommended. The gondoliers sing and you can pretend you're in Venice. Come early in the day say 9:00 or 9:30 to avoid long lines. Vegas is a night city so you get points for showing up early here. Siegfried & Roy's Secret Garden at the Mirage across the street features dolphins and tigers; we liked it. After a jetlag nap our first full day we went to the Eiffel Tower at the Paris Hotel down the street and timed our ascent to the Bellagio Fountains show across the street (you can Google the show times). Then to the rollercoaster at New York New York a short taxi ride away. The coaster is a bit old-fashioned and rickety – and therefore more scary. That evening we saw the La Rev aquatics show at the Wynn – a long-running tried and tested show with aerial and aquatic gymnastics and creative staging. Hardly a bad seat in the house there.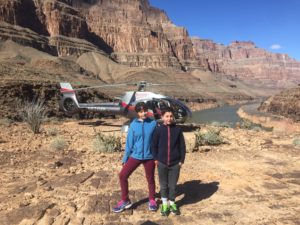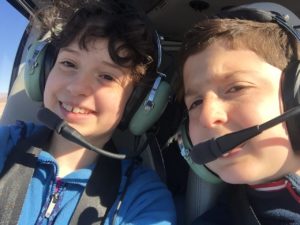 The next full day we boarded a helicopter for a 35 minute ride over Hoover Dam toward the Grand Canyon and set down along the rim for a picnic snack at a private area reachable only by copter. Then to a village where you could do the Canyon Skywalk – walk along glass over the canyon rim looking downward and taking some neat photos. The better views are actually at Guano Point a few minutes bus ride away, so leave time for that when you visit. You need about 2.5 hours to see Guano Point and to do the Skywalk. If you book the tour go with Maverick Helicopter. They have a perfect safety record and the best hotels only send their guests with that company, even if they charge a bit more. It pays to do the full 5 hour tour; you pay 20% more than just flying out and back, but you get to do the whole thing once you've already flown out there. The Great Ball of Fire is something you see from the air on the way back, and then it's a quick flyover the Las Vegas strip till you get back to the helicopter terminal next to the Las Vegas airport. Dinner that evening at Joe's, which is the same Joe's that you have in South Beach, Florida except that here you can get a table reservation in advance, which is a big plus.  Our kids got exhausted trying to find the exit to the mall at Caesar's Palace and the Atlantis show is lousy so don't get caught in that shopping mall after eating dinner; head straight for the exit and walk down the street to see the Bellagio Fountains and/or the Mirage Volcano at night. It's hard here to get taxis unless you are at a taxi stand in front of a hotel; Las Vegas Boulevard would be great if there was a tram going up and down the street because it can be a 15 minute walk just to get to a taxi stand if you are standing in the wrong place.  The pirate show at Treasure Island is no more; the new owner did not enjoy losing several million dollars a year running a show with 12 pirates and 12 sirens and technical crew plus several casino robberies during the show, and now the viewing area is a 24 hour CVS pharmacy that brings in rent. The only two free shows  at night along the strip are the fountains at Bellagio and the volcano at the Mirage, and they are thinking of stopping both of them.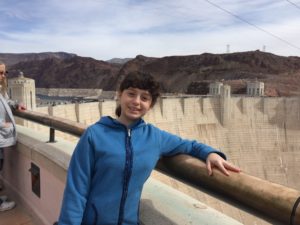 The next day we rented a car to go to Hoover Dam which is beyond Uber. The half hour "construction" tour is almost the same as the one hour tour that everyone takes and you can reserve it in advance or have an easier time getting it on the spot, while the other tour is hard to get on the spot and impossible to reserve in advance. See the exhibits in the visitors center, walk along the bridge along the dam, and take the 3 minute walk up to the newly constructed Memorial Bridge way up high (3 minutes walk from the parking lot by the bridge which is a short drive from the parking lot at the visitors center). This site is a marvel of 20th century civil engineering and represents America at its best – only a major central government could pull this off and it solved the water needs of 20 western states and secured their development the past half century. You could never build such a thing today but during the Great Depression they got this job done. You need an hour to get there from Las Vegas and allow 2 hours to see the site. In the afternoon, we went to Dig This Las Vegas where you get to ride heavy equipment such as an excavator and move dirt piles around, pick up tires and move them around, and spin around in your big-ass machine. Both kids enjoyed it very much for the hour while I watched them from the sidewalk. For $650 you can go there and smash up a car, which sounds like a great present to give someone with anger issues. If that weren't enough, afterward we went to the Stratosphere Tower to take some thrill rides off the side of this very tall structure. The kids loved it but I found it scary just to watch them on the ride such as the X-Scream that lurches forward and downward off the side of a 1,000 foot high tower. You can also jump off the tower, but thankfully you must be 14 years old to do that. Both our kids can't wait to come back and do that one!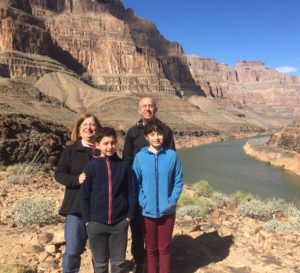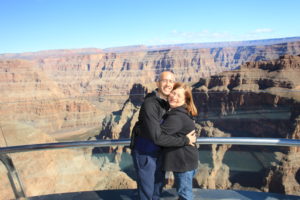 The Human Nature Jukebox show features a 4-man Australian song and dance team singing songs from the 1950's thru Uptown Funk.  After this, we weren't finished yet – off to Fremont Street a few miles away to go on the Slotzilla Zip Line. (We had considered the Voodoo Zip Line at the Rio Towers but were told this one was better.) It was 10:30 by the time we got on after a one hour wait but there we were flying Superman style about 100 feet up high over the top of the Fremont Street mall filled with lights all around and people below. Yeah, the ride was worth the wait. But if you wear glasses be sure and buy the strap when you buy the tickets or else they will take off your glasses before the ride. We found that it pays to just purchase the whole flash drive worth of photos they take of you on these crazy rides and to work it out at home afterward. Karen found Fremont Street quite seedy and scary enough at ground level.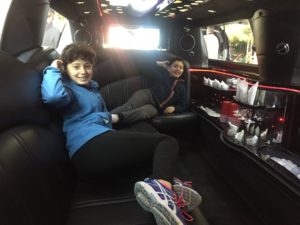 The next morning we headed back to New York. For a relatively cheap thrill, for an extra $50 over the price of a taxi, you can probably get your bellman to arrange a stretch limo for the ride to the airport. It's not that much when you consider what all the other stuff is costing you and it is just one last thrill to top off the excess that is Las Vegas. JetBlue is so much better than United Airlines; we flew each airline one way. On United you have to download the UA app BEFORE you get on the plane so that you can stream the entertainment; there is no on-board entertainment center you can tune into. If you don't download the app before you board, once you are on board, you have to purchase the internet in order to download the app, and we found that most of the time it didn't work anyway. JetBlue has all this stuff on board with live TV, movies and free wifi that works. Their food is also a lot better. American Express has a Centurion Club in Las Vegas airport; you can shuttle between the terminals using a monorail; allow about 5-7 minutes to get between the D & E gates.
So as you can see, it was a whirlwind of activity for 3 and a half days in Las Vegas and nearby areas. This travelogue is probably a great ad for the local tourism ministry showing that families can have lots of fun. February is a good time to visit; temperatures should be in the 60's and 70's and crowds are less, but beware of Chinese New Year which brings lots of crowds to places we were not expecting. Time your vacation to be after the Chinese New Year.
Here's an interesting statistic from a survey in the Economist about autonomous driving vehicles: Over the 20th century, 630,000 Americans died in war. Since 2000, 650,000 Americans have died in auto accidents. Autonomous vehicles are projected at eventually reducing the accident rate by 90%.
When I read about a cabinet member who is reportedly worth $30 million and who was a presidential candidate last year spending $31,000 of taxpayer money on dining room furniture for his office and then demoting a whistle-blower who warned about doing so in violation of the law, I thank God for the New York Times showing up on my doorstep daily to tell me about such things. If he needs such furniture, why not just donate some of it? Goodness knows how much money he donated in the first place to get the job. Now he's trying to give it back; you don't think he would if it hadn't been in the paper.
Now I know why the Saudis are being nice to the Israelis and talking about regional cooperation – they need Israel to agree to the nuclear weapons program they are trying to get Washington to agree to. They want Israel to get Congress not to oppose it.
Obama's pivot on Asia was widely ridiculed at the time, but it seems he was ahead of his time. It is now in fashion to say that China is the world's biggest threat and that 25 years of trying to get it to integrate with the rest of the world is a flop. It was stupid for the country's leader to make a big stink out of getting rid of term limits. He could have accomplished the same thing without making it so public, and now he's just attracted a lot of undesirable attention to himself, both inside China and in the rest of the world which sees him as a dictator for life. This shows that China, just like the US, makes mistakes every generation and doesn't learn. China learned from Mao's mistake to have term limits and now they scrapped them. When this guy is gone, they will undo this as they relearn their lessons. The US voted for Trump and is seeing themselves go thru tariffs, border walls and all sorts of things that we know from history don't work – and we will relearn the lessons of history all over again during the next few years.
South Koreans by and large don't want reunification with the North. Most of them haven't lived at a time when the country was unified and couldn't care less. They also don't want the financial drain involved with absorbing the North. Ask Germans today if they could take back reunification and a majority would probably say yes. The reason we care is that neither the North nor the South want a war over the issue of reunification.
It's good to see that the markets work – companies are basically acting to regulate gun sales in America after the government has been unable to take action. Shareholders, insurers, money managers and executives are taking stock of everything around them and figuring that if Congress won't act, they will because public tolerance of some of what is going on, especially at schools, is coming to an end. Recent polls show that Americans are changing attitudes and favor more controls.
Here's a funny fact about guns in America: When Republicans are in control of the government, gun sales go down because people know the government favors gun ownership. When Democrats are in government, gun sales go up because people expect the government to pass laws to take them away, so people rush to buy them. Ergo, if you want gun control, the Democrats should just say lots of nice things about guns and forget about all the other stuff.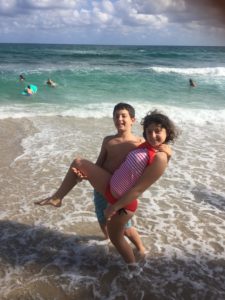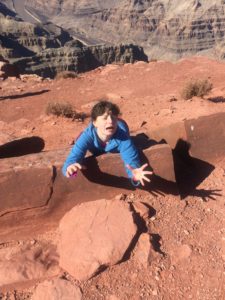 A few odd items in the news about Trump's administration bear noting: 1. Jordan's foreign aid budget from the US has gone up from $1 billion to $1.3 billion a year. That's a big increase considering how Trump keeps saying he wants to cut foreign aid and how he wanted to punish Jordan for opposing the US on declaring Jerusalem as Israel's capitol. Obviously the public statements don't match the private actions. 2. A story in Israel's Haaretz newspaper notes that Jared Kushner and Ivanka Trump owe somewhere between $30-150 million in debt and there are many other countries involved in potential projects that could affect that debt. Kushner daily reviews top secret presidential correspondence even though he himself doesn't have security clearance. A Washington Post reporter tweeted recently that this potential conflict is a matter of national security. It is also alleged that an important reason why the White House sided with Saudi Arabia in its rumpus against Qatar is that Jared had been negotiating with the former prime minister of Qatar who happens to be one of the world's richest men to refinance a huge mortgage on a nearly $2 billion office building he owns in Manhattan and the Qatari family backed out, so he's angry at them. He's also been trying to get the Chinese to bail him out; the building is not worth what he paid for it and 25% of its office space is vacant, according to the report in Haaretz. Major companies that are invested or figuring to invest in that building have exited. Any country that bails him out could basically be said to have bought the White House and nobody really wants to be put in that position since this kind of deal is too big to be kept secret. By the time I've posted this, we all know that Jared lost his security clearance and that people and countries are staying away from him because he is now toxic, especially after the Washington Post reported that at least 4 countries were known to be trying to compromise him. 3. Trump's wife's Inaugural committee raised $107 million; $26 million went to just one political consultant whose company was created 6 weeks before the inauguration. I hope some watchdog is looking to see if there were any kickbacks.
Ya gotta give the Israelis credit – it's pretty neat having a country where the Iranians throw a drone over the Syrian border at Israel and the army responds by wiping out 50% of the Syrian's air defense system the next day. The Americans probably wish they could do that to their enemies but can't get away with it. At least the Israelis get respect from the Russians. There are tons of people the Russkies would probably love to kill living in Israel, but they don't. It's open season in Britain though.
One of the effects of having the US become an unpredictable ally under both Obama and Trump is that Israel's enemies in the Gulf are buddying up with it by necessity because they need to know that they can count on someone from the West against Iran. Europe is more interested in trade than worrying about the threat of missiles to far-away nations, and the US is, under both presidents, less interested in being involved. The Saudis and Emirates still want things kept hush but there is no question that the countries are cooperating on a much deeper level than before. For instance, Israeli and UAE air forces are participating this month in joint military exercises in Greece under the auspices of the US. Hmm…. I suspect though that Trump's pro-Israel stance is a cover for the unprecedented closeness of a US president to the Saudis and UAE. The de-facto Saudi ruler recently told the Emirati crown prince that he has Jared Kushner "in his pocket" according to "The Intercept" which is being quoted by other major news outlets. I have little doubt that Trump has high expectations of financial gain from them after he leaves office and, although the Israelis know full well what he is doing, probably have no reason to object since there are common interests now for all sides. After all, for both Bibi and Trump, business is business uber alles.
I've lost a bet on dinner for two a few months ago because Donald Trump is still in office. But with this constant bombardment of scandal and former governmental officials getting on TV to say that he is just awful, I keep wondering how long this can go on. The stock market stayed up for longer than it should have and now seems to be internalizing Trump's threat to world economic stability. Now that John Bolton is NSA Director, I expect alarm bells to go off everywhere around the world. It's one thing to write nutty columns for the Wall Street Journal bombasting America's enemies; it's another thing to be running the national security council in the White House. People tolerated this president because there were stable people around him purportedly keeping order. Aside from Kelly and Mattis, there are no grownups left in the room and everyone knows that Kelly is just there biding time till he's told to leave and Mattis cannot be far behind since I just read that he does not think he will get along with Bolton.  There is just this vision I have of Trump alone in the White House throwing everyone around him under a bus and him driving the bus off a cliff. And Vladimir Putin lurks in the background with a knowing smile.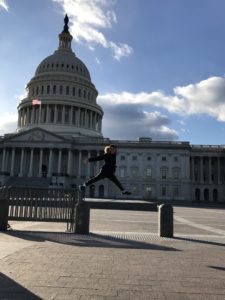 This past month I was in DC attending a very nice birthday party in honor of someone most of you probably don't know and couldn't care less about. Stuart Eizenstat was director of domestic and foreign policy in the Carter White House at the age of 34, which was considered quite young. He went on to serve several presidents and was known to be someone who really lived and embodied the values of public service. It made me feel a bit less cynical and more hopeful for an hour at a time in history when Jared Kushner sits in the White House at roughly the same age in his life and you have the feeling that it's all about being there for the purpose of making more money for the Trump family. Today in Washington everyone is sitting around raising money; Trump has had more fundraisers for his re-election (and most of the money is being used to pay attorneys fees for all the alleged wrongdoing) than anyone else during just one year into his 4 year term.  Congress today is all about fund-raising and anyone who had any thought of holding office to do good would be well advised to steer clear of this because you can't hold office without tons of contributions and then they own you. Maybe we will return to a time when people go into public service for that reason. But at least for an evening people came out to honor the 75th birthday of someone who they don't build like they used to.
I haven't been to too many birthday parties that I can recall. I remember attending General Pinochet's 80th birthday party in Santiago, Chile which was at his house. The music kept me up even at 4am in the house I was staying at a mile or two away. My daughter is now being invited to Bar and Bat Mitzvahs and there are a good number of people in Manhattan with more money to spend than they know what to do with, so we are getting hand-delivered invitations that are works of art in and of themselves, and the parties are at venues such as the Rainbow Room at Rockefeller Center. It is funny but weird that the "save the date" pre-invitations we get cost more than everything we spent on my daughter's whole Bat Mitzvah. Unless our daughter is actually friendly with the person throwing the party, she is skipping most of them. It's a pain to schlep your kids to parties every weekend. You have to take her there and come back. Then pick her up and come back late at night. You just go back and forth all weekend disrupting everyone else at home who can't do anything else because you're busy schlepping, and those taxis at night add up real fast. And most of these parties are repetitive and boring for the kids, which is the real truth. People spend $7,500 a night for a deejay and the kids are sitting in the next room looking at their telephones.
Other things we enjoyed in DC was the somewhat new capitol visitors center at the US capitol building and the Smithsonian Museum of American History, both of which look finer than they did when I visited these sites as a teenager. You need about 2 hours to do the capitol tour, see the movie and exhibit, and at least 3 hours to see this Smithsonian Museum. The food court at the Museum of the American Indian (next door to the Air & Space Museum) is still the best lunch in DC for the price. It ain't cheap but it is healthy fresh food. A new attraction called the Mansion on O Street looks like fun for the kids with its hidden doors tour. We put it on the list for our next visit. Also fun should be the FBI Tour but you have to request a tour 4-5 months in advance and they won't tell you until 2 weeks prior if you get in. Something you definitely gotta know if you want it.
The Economist has a survey on the Oceans of the world. Seems innocuous on its face that technology is helping to unravel the mysteries of the deep and the benefits that will result, such as new stocks of fish and better warnings for tidal waves after earthquakes. But here is a scary thought. Mutually Assured Destruction (MAD) doctrine, which has kept the peace between the two great nuclear super-powers is grounded in the fact that nuclear submarines are undetectable and therefore can assure each superpower a second strike in case they are wiped out in the first strike. If the submarines can no longer hide, what does that mean to MAD? If a war is no longer unwinnable, does that make one side more likely to try if they now think they can win?
I have written an op-ed piece called Should We Still Be the United States of America as my response to recent events. Synopsis: The US is in a bad place and of two distinct minds as to its future. The current political situation that rewards doing nothing is holding a generation of people back from pursuing lives and futures they want. Rather than continue with stalemate, we should, in addition to the federal government we have, create two regional governments and blue/red states can choose up sides and deal with a portfolio of issues that will allow those states collectively to work toward a future they want to have. In addition, a new third party of moderates is feasible and could break the logjam.
Happy Spring and see you soon!