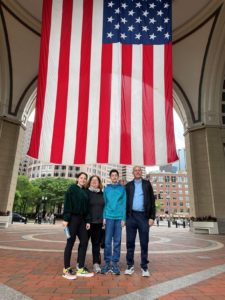 I started writing this in April and waited till early July to post this to see how things sorted themselves out and to be sure this material wouldn't be obsolete by the time it was published– there's a lot of stuff here but it's all good and there was nothing that was outdated or repetitive to take out, so please enjoy this over the holiday weekend. There's lots of random funny stuff in there to keep you happy.
Sons and daughters – when I put my kids to bed at night, my daughter's hair smells like peach and my son's hair smells like pizza.
We were at an astronomical observatory this month in rural Virginia, and we looked at star whose light reaching us now was actually transmitted 25 million years ago. It made me wonder what it would mean if Jeremy was checking online for a result of a basketball game played 25 million years ago. He's disturbed if the result is even one minute behind the present. But does it really matter? Does it make any difference if the information reaching you is about something that happened 10 minutes ago or 10 million years ago if that's all you have to go on? What if every sports score that reached you was about a game played 25 million years ago? It makes me think of an American author from the 1800's who lived on a deserted island and he would get his newspapers by ship so he'd have his butler give him one each day so that he could feel like he was getting his daily news and living a regular life.
Ever go to a planetarium show and, as you journey among the planets, consider the fact that 1,200 degrees separates the hottest and coldest planets in our solar system and that here on earth, humans only feel comfortable walking around outside if it's between 65 and 85 degrees. Or just two or three degrees on your thermostat is enough to make you hot or cold in bed. One weekend we were in Boston freezing at 50 degrees and the very next weekend it was 90 degrees and miserable in New York. I figure we have about 100 years left on this planet before we humans utterly destroy it. You'd like to think we were smarter than this but we're not. I went to synagogue last weekend where everyone was wearing a mask and sitting socially distanced even though they'd been vaccinated. One otherwise intelligent guy said to me that he didn't feel comfortable talking to me since I wasn't wearing a mask. Then they all went outside and talked to each other right up close and without masks. Including that same guy. If these guys have to save our planet, we're in real trouble.
If I've seen anything most disheartening over the past year of this pandemic, it's that humans are stupider than I give them credit for. Societies and individuals are poor at measuring risk and calibrating action to strike a middle course between setting boundaries and pursuing their lives. Most countries have stupid rules in place that way overprotect people and yet people consistently act stupidly getting themselves infected. If we could achieve a situation where governments could let people exercise personal responsibility and where people would exercise it, we could all have lived our lives better the past year. Did it really make sense to close all medical offices for 2-3 months last year? Did people have to stay away from swimming laps in pools and the ocean? Did we really need to run around with all that hand sanitizer cleaning everything when not one person was documented actually having caught Covid touching anything? Do people in gyms really need to exercise in masks if they are far away from other people and constantly wiping down everything they touch? Why do vaccinated people still have to behave like lepers in medical offices and in Ubers and on public transportation? If this happens again, will we learn anything or just repeat the same mistakes?
Another sign of returning to normal – there was a street fair outside today and I got a cup of lemonade. It had an ant in it. At least the odds of getting sick from an insect in my lemonade at a street fair now exceeds that of getting covid.
Here's how I define community leadership these days: It means that when you go to the Botanical Gardens and there are 50 people standing in front of a piece of art in a big line to take Instagram pictures, and you realize that the art is symmetrical so you go to the other side of the art and take your picture, then everybody sees you and half the line starts heading your way. Or you are in an ice cream parlor and everyone else is wearing a mask, and you go inside and ask the person behind the counter if they care (since there's no sign on the door saying so) and they say they don't care, and so you leave your mask off and everyone after you comes in without a mask.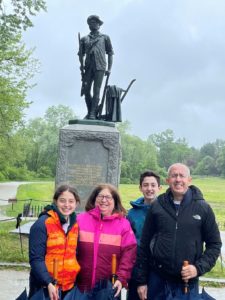 We went on our first family trip to Boston over Memorial Day Weekend. It was a dreary cold weekend for the weather record books but we managed to have a good time. We took 3 walking tours: The Freedom Trail, Lexington and Concord, and Harvard and MIT. Our guide for two of these tours was truly excellent; Daniel has a company called Cambridge Historical Tours at 617.520.4030 (cell 413.230.8729). He is a dashing young actor who really puts his all into his tours. The L&C tour was 5 hours and my kids managed to put away the phones and be entertained for a couple of hours. My biggest takeaway about Lexington and Concord is that all that went on there happened in under 24 hours but every moment of it has been memorialized; the start of the American Revolutionary War was bound to occur someplace, it just happened there. But the story of those fateful 24 hours is a good one and you should enjoy the tour! The university tour was fun for hearing all kinds of tales of pranks the students have pulled over the years.
Also on this visit we went to the Tea Party Museum, which was a very good attraction and about 8 minute walk from our hotel. In Concord, we ate at the Main Street café right in the center of town which was rather good. We watched a Red Sox game at Fenway park; there are not many bad seats here. We sat in the HP Pavillion and it offered cover against rain, an indoor place to escape to and decent food. Our hotel, the Boston Harbor Hotel, turned out to be a great choice on the waterfront. This area of Boston has been recently developed and it's more festive to be out here than in the center of town, so this property actually beat out the Four Seasons for us. Great facilities and food here too, as well as rooms with great harbor views and easy to reach with the water taxi to the airport (although the shuttle to the docks at the airport runs close to half an hour apart so you don't really save any time using this, but it's a great way to introduce the city to kids and it's convenient as the water taxi pulls right up to the hotel).  The hotel is 8 minutes to Quincy Market and Faneuil Hall (the food hall there is really good and we ate there 2 lunches out of 3), and 5 minutes from the Aquarium stop on the blue line of the metro; only 2 stops to the airport. Also easy to get to Fenway park via the metro. The North End is about a 12 minute walk from the hotel; most tourists go to Mike's Pastry shop; try Modern instead. Best item is the cannolis; you can leave the other items. Bricco's is a good Italian restaurant for dinner in the North End and don't discount Legal Sea Foods at the Harborfront right by the Aquarium station – the food is really good there. Uber works better than taxis here. We saw few taxis.
We also went in mid-June to Virginia and DC (it was supposed to be Iceland but that will have to wait another year). Primland is a 5-star resort in southwestern Virginia with beautiful cottages and lots of outdoor activities. We had a great time there for 5 days. It's about 90 minutes drive from either Roanoke or Greensboro North Carolina airports (or about 2 hours from Charlotte). Among its unique traits is an astronomical observatory. The only real negative is that the property is large enough to be its own county and you can spend 1-2 hours a day just in the hotel's shuttle getting from place to place.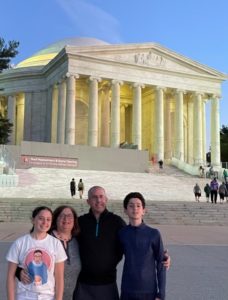 We visited Washington DC which is in the process of reawakening after Covid. It's running at about 30-40% when we visited in late June. The Ritz Carlton is in a nice neighborhood near lots of embassies within 5-10 minutes walk of several metro stations, and it has a gigantic Equinox health club attached to it (with a good café for lunch offering pastas, sandwiches and smoothies). Having stayed in lots of DC hotels, this is a good choice. You know you're in DC when the guy stretching with his trainer next to you is talking about oil and Saudi Arabia. There are new things to see here; last time we visited we saw the Mansion on O Street, which was fun. The Jewish American Veterans Museum is on our list next time around. My kids #1 pick was the new Spy Museum is a good museum but don't go there thinking you'll pretend being a spy. The museum in New York City is much better for that. Even with covid, there's too many people in this DC museum and you can't get a fair chance to use the kiosks and anyway the challenges are too dumbed down to be interesting. We were disappointed and found it not engaging. There is a new museum called Planet Word which is cleverly designed and teaches you about the history of the English language and about the uses of language for purposes such as advertising and literature. Another new activity is the Museum of the Bible, which is a Disney-like museum about what's in the Bible and how the Bible became the best selling book of all time. It's run by a Christian fundamentalist but somehow he managed to pull off this museum without offending anyone I know of. It's a classy institution and 3 hours is not enough to really see the place but the bare minimum to get through it. My son who hates anything involving religion gave the museum a 9.5 rating out of 10, so you know it's good. The Jefferson Memorial at dusk is always a nice place to see. After seeing these memorials many times, it was interesting to hire a guide and to do a walking tour of the memorials. There is a lot of walking to do here so clever use of the roundabout bus or a taxi is advised. One interesting memorial we saw was the Einstein memorial at the National Academy of Science just off the Lincoln Memorial. And you can walk next door to the Department of State which has a taxi rank (the only one I saw other than at the airport) which is a good place to finish your tour. Expect for now to use Ubers and to pay for them dearly.
Don't you think a great new attraction in DC would be the Museum of the American Counter-Revolution where you could go with your group and simulate breaking into the capitol building and re-enact sitting at a replica of Nancy Pelosi's desk holding your gun and reading a newspaper and pretending to be Donald Trump holding a bible upside down in front of the church just across the street from the White House? I just have this feeling that such an attraction would be a huge success even if the whole idea of it is sick.
I woke up on my 55th birthday to a screen full of emails. Turned out to be a slew of robo-birthday cards from all my doctors. Some sent two or three of them. Always good to know somebody loves me.
Could someone please tell the guy I saw walking his dog in the street at 11pm this week wearing a mask that the war is over?. … I would like to rename our local Jewish Community Center the NCC, the Neurotic Community Center. Their building is still closed and I stopped my membership, figuring why should I reward them for never reopening? And what about open season on flight attendants – how about ending the mask mandate on airplanes so that people will stop attacking flight attendants and forcing planes to be rerouted daily? Americans just don't like being told what to do. It ain't Asia here.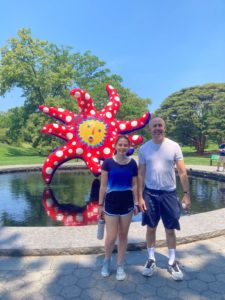 The New York Times seems more and more alien to the city of New York. The day after the mask mandate was cancelled, there was one paragraph about it on page 4, but there were 3 full pages of coverage about Gaza. Recently, the Times had an 8 page spread in the Times of what people want to see in the next mayor and none of them looked like anyone we'd know. Just a lot of ethnic people from other parts of town. Not the people that are paying $1,000 a year to read the paper. And perhaps we're sick of reading underpaid reporters rant on about why 50-60% income tax should be paid by us, the ones who actually pay for the paper. Or their Men's Style magazine, where none of the models looked like a male? Speaking of which, I was wondering: If you are transgender, can you also be a feminist or do you have to choose a side?
How come you see Jews eating Chinese food but you never see a Chinese person in a kosher restaurant?
I saw this headline in the Jerusalem Post: Hamas launches suicide drones…..what exactly does one mean by a suicidal drone? Are robots that human now that they are committing suicide? Makes me think of that line by Radar O'Riley in the MASH TV comedy series when he says "Rabbits are people too."
This time of year the weather changes day to day here in New York. One day is 80 degrees, the next day 50. Have you noticed that this year nobody says they are getting a cold every time the weather changes? I guess since nobody is going to the office, nobody has to have an excuse to stay home.
My wife hurt her arm and it hurt enough that she decided to go on strike in the kitchen. After a few days, my kids turned from complaining about her cooking to complaining that they were going to starve under my cooking. Jeremy joined me in the kitchen one evening where the menu was tilapia filets, broccoli florets and grilled cheese sandwiches. He said he found the stress of preparing all this to come out to the table at the same time was too much for him and then he went on strike.
Speaking of which, I've been reading obituaries from the Economist at the dinner table to let the kids hear the beautiful prose that you can't read anywhere else quite like it, not to mention the intriguing stories of otherwise forgotten people. And when Jeremy complains that our dinner food is beneath him, I feel that reading about some of these amazing people in the world who barely ate food as children but rose to prominence might help put him in his place. I wonder if English teachers around the world have thought of reading these obituaries in the classroom.
I find that after I go for physiotherapy and get the exercises prescribed to me, my pain feels better even if I don't do the exercises. Just knowing that I'm not doing them and it's my choice makes me feel that it's my fault if the pain persists and it would probably be better if I did the exercises.
My son started a YouTube channel with his commentary about football. He's passed 100 views and he's all excited. I figured people on Death Row might be bored enough to be watching but he gets all kinds of positive letters from fans who like his programs. After he reached about 4 views, YouTube sent him a note telling him that because he is under age 18, he cannot livestream his programs. We were perturbed; Jewish organizations were complaining to YouTube about all the Holocaust denial programs out there and YouTube was claiming they did not have personnel to police it. So for my kid with his 4 views they are paying attention to him? Anyway, entertainment rules –by the end of the year, there will probably be more people watching my kid talk about football than reading Global Thoughts!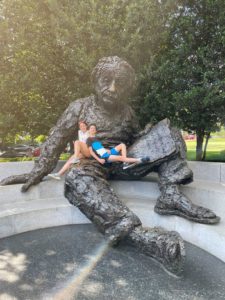 Lo and Behold, People respond to incentives. The whole year Jeremy wouldn't get out of bed and we'd have to literally hand him his towel, phone, wallet and coat to get him out the door. One morning I threw something like rose pedals at the hallway floor as he walked by in a parody of the prince in the Eddie Murphy movie Coming to America. Then I offered him $10 a day for a week to see if he could get himself out of bed and out the door by himself. The first day he failed, but the second day he got it. The key adjustment was to set the alarm clock for the latest time he could get out of bed instead of early and then figure he'd get up 15 minutes later. That week he got the prize 2 of 4 days.
I did an informal poll at a restaurant, gym and other places where they keep taking people's temperatures to see if they have a fever. Not one place said they ever detected a high temperature over the past year. Talk about useless information – people who have fever don't show up in these places, and 50% of those who have covid have no fever.
I found these stretch pants that look like dress pants made by Uniqlo that are fantastic to wear to synagogue or to the office. You can't tell by looking at them that they are stretch pants. This could be the next fashion craze!
Think about the richest people in the world: They have figured out how to give people something they want without making it too complicated. Finding stuff on the internet (Google); An electric car that looks cool (Tesla); a telephone that looks cool that lets you hook up with people and send them great pictures (Apple); an interface for using almost any computer in the world (Microsoft Windows); an interface for sharing ideas and photos with other people (Facebook); entertainment to watch on your TV, phone or computer (Netflix and YouTube) and the ability to buy one stock that invests in the best of all other stocks (Berkshire Hathaway). I'm trying to think of what's missing. I've got it: Sex is what really sells and sex toys have always sold well. Artificial intelligence can give better massages than real people can, according to a recent Economist article. So if a machine can induce great orgasms using artificial intelligence because it can sense feedback from touching you and adjust to it with more sensitivity than a human can, whoever figures this out will probably become one of the ten richest people in the world. You heard it here first.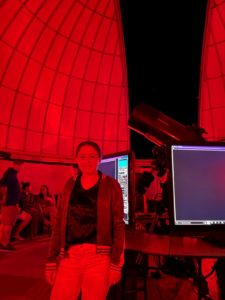 I'm utterly shocked at how expensive and how sold out everything is for Christmas and holiday weekends 2021-22. One problem is that the luxury Caribbean market has become a monopoly of Ritz Carlton and the prices are just sky-high everywhere and it's sold out anyway. We are adjusting to this bubble and not planning to go where other people want to go during school holidays. We've decided that we will pull the kids out for long weekends at off-peak times and just stay clear of the warm-weather places at peak times. London for Christmas is almost cheaper than Florida, and it's a lot more fun. Jetblue will be flying there and London theater has reopened. A trip to the Bahamas for Martin Luther King weekend costs half as much as two weeks earlier. Miami Beach the second weekend in December costs one-third what it costs 2 weeks later. One thing about the pandemic: The Chinese have a lack of vaccine manufacturing capacity in the country. Hopefully this means it will take an extra year to vaccinate their citizens who meanwhile won't be crowding all the world's museums, shops and tourist spots, giving the rest of the world's tourists a break. The last time we were at the British Museum, wherever we went we were behind groups of 50 Chinese tourists taking pictures of everything they could see and pushing past others in line, and we just walked out in disgust. And that's just one of many places.
I find it sad to see the Bezos and Gates couples break up with divorce. All that money and no true love to survive it. And now the gloves are off in the Gates family and you read all the dirt about Bill Gates which otherwise would have remained private.
Do you feel that when you read oped pieces in the NY Times by conservative columnists, that you have no idea what they are talking about? For over 25 years going back to William Safire, I find that I can never understand what they are writing about when I read their columns. Do you think the Times does this on purpose – publish conservative columnists who are completely ineffectual because they are incomprehensible?
School is both exciting and vexing at the same time. My daughter has ten formulas to memorize for geometry for this week's test; I remembered none of them. Schools basically teach students how to memorize stuff for exams that they forget a week later. My daughter got nominated by her faculty advisor to be co-captain of the debating team. We are very proud of that because it's not an achievement you get just for showing up. My son is now writing paragraphs about first amendment issues and she is writing about the French revolution. On the more humorous side, my son's school is now having sessions about gender identity issues. He says "I know I'm a boy; I have a penis. Why do I need to go to 4 classes about this?" My junior and high school education was so much less of all of this. There was no debating team, our world history class was taught by a distracted principal who used something like Cliff Notes for our textbook as in "Tomorrow read these 3 pages about the Renaissance and we'll go over it", and everyone as far as we knew was heterosexual male or female. I'm not knocking all this, but life for these kids is far more complex and I'm really not sure they need to know all this extra math, science and vocabulary that over 90% of them will never see again for the rest of their lives.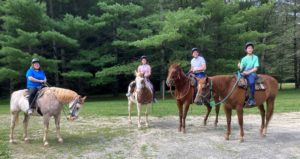 Here is a silver lining though about this covid: if you're a Democrat or a moderate Republican, you probably won't mind that almost all people going forward in the US who will get sick and die from covid are going to be Trumpists….Entrepreneurship is up after being down for the past decade. People are taking risks and starting companies at a greater rate. Since the US economy is strongly influenced by small companies, this is a good sign. Another silver lining: Since so many elderly people died all over the world, there will be less demand on government services for retirees, which was a great worry around the world as populations age with fewer young people to contribute into the pot. This will be a big windfall to the younger generations across the world. Another unintended consequence: Asia and Australia figured they would bypass this pandemic by containing infections and worrying about vaccinations later. I think it is a mistake; the rest of the world is vaccinated and moving on and these countries will be caged in trying to contain a virus that could at any moment bite them in the ass until they get vaccinated. If I were China, I'd start buying Pfizer and Moderna to use domestically and stop trying to push vaccines that are not proven to work. Every week you read that in Taiwan, Japan, Singapore and elsewhere, there are breakouts and lockdowns and the economy is disrupted with uncertainty. The Japanese are still vaccinating people in their 80's and Australia is living under a rock and, for a country that built an image of toughness on the back of Crocodile Dundee, I have to say that they are acting like a bunch of pussies trying to eliminate any chance of anyone getting sick. Americans are much tougher – they expect people to get sick and die and consider that an acceptable risk in order to live their lives. OK, Republicans more so than Democrats, but I don't think the US as a whole would ever tolerate the ridiculous way the Australians have shut down their country with no end in sight.
Australia is nuts: they even force vaccinated people to quarantine for 15 days in a hotel room under conditions worse than the Geneva Convention allows for prisoners of war. You can't choose the hotel, you don't have access to fresh air, and you are locked in a room under armed guard for the entire time. You can't have a stove or toaster oven for fear that if a fire breaks out and you go outside, you might contaminate somebody. Singapore has a place for business meetings for those crazy enough to enter the country that involves speaking behind glass windows in room that looks like a jail visitors center for dangerous prisoners. This is what you get when you try to keep the virus out but cut yourself off from the rest of the world; this will probably be the case in Australia for 2 more years at the rate they're going with vaccinations. Singapore shows that this methodology is not working; they had to go into lockdown for 2 weeks after a few airport workers got infected. I don't understand why they haven't gone and vaccinated every person working in an airport by now since this is the #1 place leakages occur. Australia's current lockdowns stem from the exact same thing, infected workers who came in contact with quarantined people in transit. They're not learning from each other. Australia's vaccination rate is about 5% at this point, same as Japan.
The downside of this pandemic is that coming up with a flu virus for next year is going to be tough because there was so little of it this year the virus-makers don't know what they have to defend against. Funny thing is that people complain that 75% efficacy from Johnson & Johnson or Astra Zeneca is not so good but the average flu virus is only about 50-60% effective.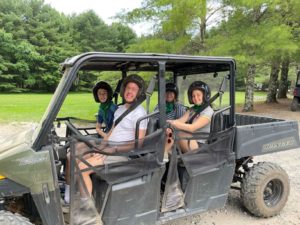 In the first 2 months of the pandemic, 5% of NYC's population left the city and about 40% of the wealthiest neighborhoods packed out. Whatever they say, here on the upper west side you can see that the wealthiest people have not come back. Private schools have lost a good number of kids and their largest donors. Synagogues too. Stores for upscale shoppers such as Zabars have seen their quality go down; they're skimping on scallions in the cream cheese and gefilte fish is being packaged straight from a jar. Flowers at Whole (Paycheck) Foods are often dying on arrival. Stock brokerage offices have closed. The #1 reason? People don't want to pay more than 50% of their income to taxes. The 2nd reason is a fear of crime, especially on the subways. People don't want their kid to be pushed onto the track of an incoming train by some deranged homeless person. The streets of prime commercial areas of Manhattan such as West 34th Street have become a gauntlet of homeless people and it's intolerable with people being mugged in broad daylight in front of security guards and with subway stations that reek of urine and human excrement. Really. I don't remember it being this way since the 1980's.
I expect to be out of here 5 years from now as soon as my kids graduate high school, so I'm not interesting anymore in buying an apartment here. We have an election coming in June for the next mayor; none of the many candidates look good. They range from self-promoting showboats to corrupt insiders or people from the private sector without government experience and popular support; it's a pretty sorry lot. We watched the TV debate and there isn't even one good candidate up there among the 8 that were in the debate. Until recently the leading candidate was a guy who looks like the nerd in Honey, I Shrunk the Kids. It's worse than this – you'd think people are waiting to see who the next mayor will be before they leave. The richest are leaving now and they say that if they like the new mayor, they will come back.
There are now 5 nail salons within a 2 block radius of where I live and no place less than 5 minutes walk away to get a slice of pizza. Landlords want Amazon-proof tenants like nail salons and restaurants are afraid of going into short-term leases but they also want discounts; landlords don't want to take high-risk tenants for long-term leases and only want to discount short-term leases. Mortgage holders might require extra principal payments by landlords if the rent is not equal to the mortgage payment. It's a big mismatch and it explains why there are so many vacancies. 13% of shops in the West Village are currently vacant. People are still neurotic and wearing masks everywhere even though this zip code is nearly all vaccinated with very low incidence of infection. I think a better metric to measure places by is not the rate of infection but rather the rate of neuroticism. I have friends who think it will take them several more months just to meet outside. It's gonna be hard to get the world back in gear this way.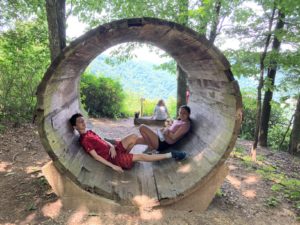 I met recently with Curtis Sliwa. He's a known personality in New York City for over 30 years; he started the Guardian Angels, a local vigilante anti-crime group. He's running for New York City mayor on the Republican ticket. He won the Republican primary with over 70% of the vote. No chance in hell of winning in a Democratically-dominated city, but he knows every homeless person in the street in my neighborhood. He can tell you about them, where they go and what they do. He says that harassing homeless people doesn't help; they just keep coming back. New York City is under a federal mandate to provide all kinds of aid to homeless and destitute people, so it is like a magnet bringing people from other jurisdictions to the City. And if people on the upper west side keep giving money to beggars, then they will brave the elements to come here and beg.  Any mayor other than De Blasio (unless the Democratic party machinery insists on putting someone just as progressive into office) would let the police do their job and help get these people off the streets, but the problem is hard to solve. One problem is that the city keeps moving homeless people to temporary shelters without finding permanent solutions to this problem. I was thinking – what if we just offered $1,000 to each homeless person in NY to go to New Jersey? Or offered each prisoner $10,000 a year to stay out of trouble and therefore out of prison? It's a fraction of what we spend on the homeless and prisoners now.
Speaking of progressives, AOC as she is known "affectionately" by those on the right who cannot stand her, turns out to have very few friends in Congress. She was recently rated among the very very lowest in terms of effectiveness by a study that rated people in Congress. She may be the lightning rod of conservatives, but she counts for essentially nothing within Congress. It's funny because she claims that she has been helping progressives win office. If so, she should have chits to cash in, but evidently not. I guess that holding her out there helps raise money to defeat progressives and brings eyeballs to Fox and others, but she is really a waste of attention. The problem is that she is pushing the envelope of what will ultimately become mainstream issues and the threat she represents is not as much what she does now but what will likely happen later. But targeting her is just shooting the messenger.  More about that later.
Last posting I wrote about all this woke stuff going on in schools. Looks like parents are starting to get fed up with it. I've been seeing more articles in local newspapers about parents revolting. It's become like a cult, except that in this spirit of respecting diversity, the people pushing these opinions have become what you would call leftist fascists, beating down anybody who disagrees and insisting that they are culturally superior to everyone else. One article stated that a parent complained to a head of school who responded that the parent should withdraw their student from the school. Other parents are afraid to speak out and be sanctioned because they don't want to suffer the same fate, but that doesn't mean that they or their kids agree with any of this. One parent said that they got rid of Columbus Day, all birthdays and holidays and excised all white male historical figures but now they have Ramadan and Chinese New Year on their calendars. Parents just did not sign up for this. I wonder how these school teachers and administrators would like it if someone tried to push some other ideology on THEIR kids. As I wrote last time, my kid says that all her friends think this stuff is stupid and it just goes right past them. An important reason that principals and teachers are getting away with this crap is that private school boards are made up of lay volunteers who are generally too busy to want to deal with firing and hiring a new principal. So they ignore the principal and the principal ignores them. I've noticed in New York City that it is very hard for private schools to find principals; it is not an attractive job to have to deal with a bunch of neurotic parents in the City. I see prestigious schools that have taken several years to fill the position and still have not.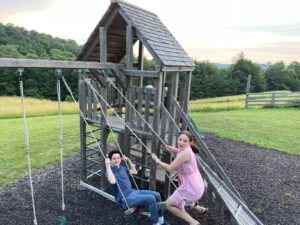 With this as background, imagine the entertainment value of a Town Hall when our son's private Jewish non-sectarian school decided to teach 7th graders about gender identity issues (basically identifying and defining textbook terms being used these days about genders and pointing out that the world has moved beyond recognizing only 2 genders). This was really nothing special with no ideological axe behind it. But 50% of the school is Orthodox Jewish, and some of them are ultra-orthodox, and this raised a ruckus. Some parents worried that their Joseph's might, upon hearing of the existence of and definition of transgender people, want to turn themselves into Kathy's. I'm not sure it made any difference to them that the school's psychologist said that in 12 years of his experience he had not seen any evidence of children changing sex based on having sex ed at school, (and this assumes these parents are correct in that all these kids have no idea about anything going on in the world except for what they hear from teachers and their parents). All I can say is that I was worried that maybe I should stop ordering General Chao's chicken for my kid from the school's delivery lunch menu in case my son decided to become Chinese.
I would be thrilled to vote for a political party that wants to let people live their lives and tries to exercise common sense to regulate what must be regulated and loosen up on the rest. Every time I go to the grocery store and pay 5 cents for a bag that I throw away when I come home, it makes me want to vote for a Republican. The rules are not keeping up with the times and if it were up to a lot of people, we would all be wearing masks forever to try and reach zero risk in every walk of life. I'm sure there are those who would want to bury you wearing a mask.  It's a good thing that scientists are not in charge, because most humans understand that you have to live with risk in order to live your life. You know you're in trouble when you read articles with headlines such as "Try Talking to People Again." By the way, people need to be around germs. Nobody will have any immunity to anything if we try to live in sterilized bubbles forever. So go kiss a stranger. It's for your own good.
My building says that based on local regulations it still can't open its basement gym because of the extreme cleaning measures required by local law, both to open the gym and then every time someone uses it. Despite the fact that nobody has used the room for over a year. Despite the fact that the CDC admits that they know not of a single person who got covid after touching something. It's just nuts.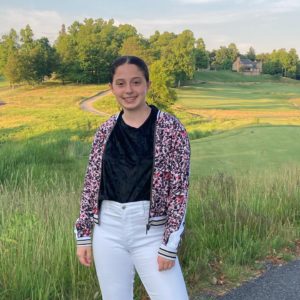 I don't know if people have internalized this, but look around you if you are in the USA: Just about everyone who wants a shot has gotten one or can get one on demand. Things are about as good as they are ever going to get, considering that certain people don't want to get shots. That means that a year from now the reality in which we live is not likely going to be very much different if you live in the US. So people need to accept that and get on with their lives. Otherwise, we are just pandering to the lowest common neurotic denominator because if most people around you have been vaccinated, you can't make them sick and they can't make you sick, even if some of them have not been vaccinated. If they want to make each other sick, it is still hard to do that but if it happens, it's on them to get their shots rather than have the rest of us smoldering each other all day long worrying about these holdouts. Why should a bunch of vaccinated people sit in a 90% empty stadium or theater wearing a mask? Even though mask mandates are now out, I think you will still see lots of this for a long time – the not for profits, such as museums, will be the last to drop the masks.
Consider the following: There are 3 countries in the world in which Jews have prominent roles in government: Israel, the United States and the UK (when it has a conservative-led government). These 3 countries have their shit together when it comes to covid. Say what you will about Trump but Jared Kushner came up with Operation Warp Speed and got those vaccines into the pipeline faster than anyone else would have and the key people in Pfizer and Moderna are Jewish. All the other companies and countries are way behind except for two: Bahrain and the United Arab Emirates, which have been closely cooperating with Israel throughout this pandemic. I don't know what you get out of this, but I think I see a pattern here. And the funny thing about the US and Israel is that the key to their success is that they overpaid to get first dibs on the vaccines; people often think that Jews try to underpay but that's not what happened. It was the Europeans and other rich countries who haggled and missed the train, and it was stupid because the marginal cost of the vaccine (meaning the price they could have paid to save a year waiting in line) was something like $10 per citizen which was miniscule compared to the cost of extending the pandemic. Think of all those subsidies every country gave out. The US wrote out $2,000 checks to families to tide them over. You can imagine what Europe must have given out over the span of over a year.
With an eye toward being smarter in the future should a pandemic happen again, I want to dissect the issues of personal responsibility and citizenship amid the past year of the Covid pandemic. Republicans spoke of people exercising personal responsibility but confused it with personal liberty. I agree that many governments were too aggressive in telling people how to live their lives and that many of the restrictions were way beyond people's abilities to infect other people or get infected. It was not necessary to close all businesses and tell people to stay at home. There was no reason people couldn't swim in the ocean or do laps in pools. People should be allowed to assess risk and decide how much of it they want to bear for themselves. But my right to punch ends where your nose begins. If wearing a mask in a store or on public transport or an airplane will protect people in close proximity to you, you should wear a mask even if you don't want to. I will even buy into wearing a mask in such places for the time being even though I have been vaccinated knowing that I am not infecting other people (they've studied this by now) except for the fact that if I don't wear a mask, others who are not vaccinated will free-ride abusing trust and also not wear masks, thereby putting people in danger. But at a certain point, say mid-May, if people choose not to be vaccinated, it's not my problem anymore and I don't and should not have to act to protect them. And in fact, this is pretty much what happened in the US in mid-May.
People who are "citizens" are supposed to look out for each other and act for the common good and this has to be applied consistently. I really do think that if substantial portions of the population do not get vaccinated, variants will continue to form and that eventually you will come up with a disease that resists vaccines and lengthens this pandemic at great cost to everyone. Viruses are like humans, they adapt and get tougher to beat. I think that government should give and allow for incentives for people to get vaccinated and that society and government can include sanctions if they do not. Israeli companies can furlough workers without pay who refuse to get vaccinated, and this has brought quick compliance. At the same time, I wish the authorities would not make people go through the farce of wearing masks in places where they are not infecting other people, especially if the majority of people have been vaccinated, such as in my local gym which is very spacious and not crowded and where the majority of people have been vaccinated. One May weekend, I had to change my seat 4 times in synagogue in a sanctuary where almost everyone in the room had been vaccinated. It was theater of the absurd and it is sad that so many people will have so much trouble moving on from this and expecting everyone else to continue to treat each other as assumed lepers. Just a year ago, you'd be at synagogue and people would be shaking hands with each other spreading the flu all over the place without thinking anything of it and looking at you like a weirdo if you didn't accept their extended hands. Today synagogue is safer than ever as 50 people socially distance in a space for 500 but everyone is walking around paranoid, elbow-bumping door knobs and spritzing themselves with hand sanitizer and doing secret hand-dances every time they come back from the bathroom. We saw a family out in Central Park with their one year old son who for the past year has only seen his immediate family; he was afraid of every other human being he saw. Time to move on! My office is one of the few places in the world where you wouldn't know a pandemic was going on and everyone has had their shots; it might help explain why 2 of our companies had their best month ever.
I hope we learned some lessons from the past year that will result in better assessments of risk the next time around.
People are telling me that they are having real problems hiring people because the $500-800 a week unemployment payments are taking people out of the work force. Just one example of many: A restaurant owner who used to pay $15 an hour to a dishwasher tells me he now has to hire one for $65,000 a year. One of our background check companies reports that employers are tired of making offers of employment and having them refused so they are telling us to come back to them in September when the checks run out. Business people are furious and I suppose they will remember this in 2022 when the next elections come around. I'm also being told that employers expect to take revenge against what they see as greedy and opportunistic employees holding these unemployment benefits over their heads in return to bigger paychecks; in September you can expect to see people lose their jobs if they don't agree to lower their pay when these benefits run out. This will be a good lesson; the US does not respond well to socialist policies. Remember, you can't beat the boss.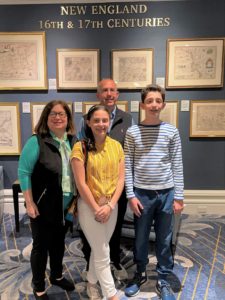 I've been thinking about China for a while and here is a bold statement: This Mr. Xi from China is aggressive and arrogant, and is making many Chinese elites uncomfortable, because he would otherwise take China farther with a lower profile. China is its own worst enemy because they are making enemies around the world. He is leading China down a dangerous road and making trouble for everyone. The US doesn't need to oppose him because he is alienating virtually every continent with his bullying policies. You want anything from China, you better toe their line. You disagree with them about anything, they attack you viciously. They make foreign business-people disappear for no good reason other than to pressure other countries to get what they want, harass businesses with foreigners in their country, and steal all the intellectual property they can get. Businesses are starting to seriously wonder whether or not the Chinese market is more trouble than it's worth. Hong Kong is being dismantled more quickly than people expected and China couldn't care less. Now you see that even financial controls are being whittled away as Chinese mainland companies try to import their more corrupt ways of doing business. It's a sad shit show going on there and it's not at all clear to me why China's Xi feels so threatened by a couple of pro-democracy publications and activists in Hong Kong that he needs to go all-out declaring war against an entire territory and enraging the world's conscience.  China has had Moslems within its borders for centuries; why all of a sudden take hundreds of thousands of them and throw them into concentration camps and try to erase their identity? For what compelling reason other than that a few of them are terrorists? Whether or not the world will try to stop him is not the point; it's that he is sticking it to the world and making it clear that China is a mean thin-skinned country hell-bent on getting its way in the world and that it will not tolerate any opposition anywhere in the world to what it wants to do. It's not a recipe for good relations with the rest of the world. India's army is taking up more offensive postures against the Chinese who have been muscling around on the borders. Every Asian country down to the Philippines is realizing they want American support and resent the Chinese for their heavy footprint around their territories. The US doesn't go out to try and destroy every company or person that disagrees with it. The Saudi prince MBS tried and saw how far that got him. I think that although Xi projects an image of strength, he is cramming the Communist Party down every Chinese person's throats at home and abroad more out of perceived weakness than strength. Not that he isn't accomplishing great things within China and that he is not pragmatic when he needs to be, but he is terrorizing business elites and political functionaries with the idea that the only thing that counts to get ahead is ideology and fealty to him. It's not going to drive innovation, it puts all China's eggs in one basket, and sooner or later his propaganda machine will fail when he is the only person who counts and cannot plausibly blame anyone else. Personality cults leave a void at a certain point and China needs to be bigger than Xi.
The best way (which I am not suggesting) to cut him down to size long-term is to humiliate him militarily because that is the one thing he cannot survive, but I don't see anyone with the appetite to do that and it is probably not necessary. Interestingly, this "Wolf Warrior" diplomacy has failed so much that you now see official statements from China talking about changing its foreign policy to become more "loveable." I think that Mr. Xi is a failure for China and they ought to replace him. He's managed to get the world to hate and fear China and even managed to get the US Congress to agree on a bipartisan basis to spend billions of dollars on US research and development to counter China's rise in the world. Russia is a nuisance that plays a weak hand well, but in the end, it's just a nuisance. China is increasingly bringing on the next major war and it might happen by accident because China keeps pushing the envelope with Taiwan in the gray zone of warfare such as by sending its fighter planes into Taiwanese airspace, and is more worried about saving face than the disastrous results a war might bring to China and forcing the US to unambiguously extend a nuclear umbrella to that country.
Another sign that China is not succeeding where it counts is that they now allow people to have 3 kids, but it is clear that people don't want to have kids because the whole country doesn't work well if you have kids. There is no social safety net, it's hard to move around the country and live where you want, and schools and universities are a big problem. As I've written before, the demographic future of China is terrible. The West doesn't have to go out of its way to fight with China; the Western system is going to win because China insists on doing everything top-down and it puts the Communist party before its people. The Western system is messier but it works in the long run because it is driven by the people. Just look at China; they have a really low vaccination rate and their vaccines don't seem to work well at preventing infections. They are just suppressing the virus by keeping everyone in a pen, but it's not a great solution even if their GDP is doing OK.
I'm not anti-China and I wouldn't care on its own if China were to become the world's #1 economy; I'm calling balls and strikes here and I personally would rather see good relations between China and the rest of the world. If you look at China, they are facing the same kinds of internal issues as America and Europe and dealing with some of them similarly, such as with big tech companies that are becoming too big for the common good and banks that are not acting prudently. But this brand of China is turning into something very menacing and it's up to them to decide if that's the stance they want to face the world with. Let's look at the primary military theater and see how things size up. I wonder if the intelligence unit of the Economist reads globalthoughts.com – last month I wrote about this and just recently the front cover of the Economist called Taiwan the most dangerous place on the planet.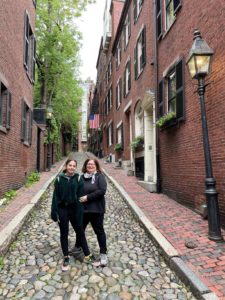 China is trying to intimidate Taiwan and it is pretty clear that the people of Taiwan have no interest in being part of China. It's an island, they broke away some 70 years ago and they don't want to be ruled by China. There's no deals to be had since China broke its word over Hong Kong; that's the price you pay for breaking your promise of one country, two systems. In response to my Taiwan comments last posting where I wondered if the US should be shouting so loud about Taiwan if it were not prepared to back it up with force and could well lose in a fight, I was told that the US could definitely beat China over Taiwan (more about this coming up). Maybe this is a fight worth having now and it would probably drive Xi out of power or at least put him in his place. My friend also believes that if the West stood up to Putin in Ukraine and he lost over there, it might drive him out as well. The Nassers of the world were driven out by military defeats. Erdogan of Turkey, Maduro in Venezuela, Khameini in Iran and Kim in North Korea all show that economic defeat does not deter dictators. You have to bully them out with military pressure. The one thing dictators cannot endure is losing a fight. Maybe Biden ought to take a round with one of these guys and it will create deterrence across the board. Considering what's been going on with things like cyberwarfare and precision missile strikes which play to the strengths of smaller countries such as Iran and North Korea, all this emphasis on nuclear weapons is a bit of a sideshow to the more probable threats likely to be employed against superpowers. That last point is a good reason NOT to fight the military fight, by the way, if you figure that the most likely attack the US will have to endure will be via cyber as opposed to nuclear.
So far Biden has been using sanctions a lot but a bit more tailored than Trump's more indiscriminate use of them. The problem is that as the world moves on, countries are finding ways to evade US financial sanctions. It's what happens when you keep taking the football away and insisting that everybody play by your rules. Eventually, someone else comes with a football and everyone leaves you all alone. The use of force though is a different matter.
To remind you: Last posting I wrote about Taiwan, saying that I'm not sure the US can beat China back in Taiwan and whether we ought to be making strong statements about us being an ally of Taiwan if we're not really prepared to stand up for it when the chips are down. A friend of mine who games this stuff for a living has since convinced me that if the US stands up for Taiwan, it can effectively beat back China if it tries to invade. Such intervention would make the difference for Taiwan. In short, he thinks that the US would blockade the Chinese coastline depriving it of raw materials while the Taiwanese would make a good show of fending off invasion by ground soldiers. He thinks the US would keep their aircraft carriers far away enough to withstand Chinese counterattack. The important point is that without the US, the Taiwanese would lose, but with US intervention, they would probably win. The only question remaining is whether the US really cares enough to get involved and to take the risk that China will use whatever leverage it has against US interests worldwide to get the US to stand down. China's strategy is most probably not to try and win an actual war but to scare the Taiwanese enough and to hope the US stays away so as to get the Taiwanese to buckle without them having to fire a shot, a strategy that has been tried before in the region and which has succeeded.
If Afghanistan resumes being a staging ground for terrorism against the US, Biden will rue the day he decided to pull out the last few token troops the US has over there in order to say "it's over."
The Economist has an interesting article about historical patterns following pandemics. People will spend more but not as much as you think. People will take more risks such as starting up businesses. Companies will invest in labor-saving technology but due to shortages of workers, the remaining workers wind up with more pay. Two years after a pandemic, there is a pattern of political shakeups, which brings me to the US in 2022 and 2024.

I think that public opinion is coming around to the idea that Biden is overreaching in governing more like a progressive than a middle of the roader looking for consensus. Biden's call for "unity" has been mostly lip service and the Republicans are not shouting too much; they are just content to let Biden bury himself in the progressive Democratic swamp. The Wall Street Journal correctly predicted that Biden would go with the progressive wing of the Democratic party in his governance and raise taxes all over the place. I thought they were just saying that to convince people not to vote for him, but it turns out they were right, and so far this year they seem to be on the right side of things. Biden has done less than his progressive wing wanted but more than people expected, which has made him a target anyway. People in the country are not happy with these $300 a week unemployment checks which appear to be the cause of a worker shortage leading to inflation (although there is also evidence to the contrary). The Republicans are going to paint the Democrats as socialists who need to be stopped by voting for Republicans in Congress and on the state level. If they could get off the Trump BS and stop looking like they are stuck contesting the last election, they could look somewhat serious and beat the Democrats.  In a recent Texas election, people overwhelmingly voted against a Democratic proposal for more woke-filled race relations curriculums in a local school district and you can just see across the board that the Democrats are over-reaching on social issues and redistribution of wealth issues where most Americans, even those in the lower economic classes, don't agree with what they want to do; two-thirds of the so-called infrastructure spending bill have nothing to do with infrastructure and people are not idiots. Over the next few months, public opinion is going to set on this stuff and it's going to be very hard to overturn it even a year from now. I am supportive of good government and infrastructure development; I'm not in favor of taxing wealthy people to redistribute wealth and create permanent dependencies toward some kind of socialist utopia and to redress historical racial inequities with race-based solutions such as reparations. Neither do most people including the many people who vote for Democrats that are not loony leftists. By the way, notice that Latinos and Blacks have been disappointing the progressive wing of the Democratic party voting for more conservative candidates and also voting for Republicans. The party stalwarts keep wondering what's wrong with these people and they don't understand that the native heathens are not waiting to be enlightened by their religion.
Driving the rich out of the country and having millions of people hanging around for handouts is not going to benefit anyone in the long run. A perfect example is Biden coming out in favor of waiving drug patents to help the developing world; the Chinese and the Russians would benefit from this and it would reduce incentive to American and European drug companies to produce vaccines for the next pandemic. It's just stupid and anyway, it's never going to happen, so why waste your political capital on grandstanding for international audiences while making yourself look like a socialist at home? The swing voter is the white suburban who switched sides this year and voted for Biden. I don't think Biden is appealing to this person, but the Republicans who are ranting about a stolen election are not appealing to this person either. Whoever figures this out first will win in 2022 and 2024. I think a lot of people are scared about what they see as crazy leftists in Congress and around Biden and will vote for Republicans just to put a latch on extremism. Having progressively dominated mouthpieces like the New York Times amplifying people like AOC into more than they deserve to try and set the agenda gives the Republicans a ton of ammunition to use against them by scaring everyone else and creating a huge target. I think that so far the Republicans are getting more out of the Times than the Times is getting out the Times.
People are more in favor of reducing poverty than specifically doing things to help Black people. They don't like the idea that certain races should be favored over others. Certainly poor Hispanic people do not want to be passed over in favor of poor Black people. Also, White people are increasingly feeling that they are being singled out as a race of privilege so they are increasingly seeing themselves as a race under attack. It's not something white people ever used to think about before. It's part of the reason you have the biggest internal threat to the US coming from right-wing extremists that are White. The Republicans are fighting the politics of resentment, but the Democrats share blame for creating the tumult and the whole idea that there is something wrong with White people.
I have a great idea: Get a consortium of billionaires together and go to Mexico and ask them for a piece of territory with a 99 year lease which will be paid for with rent. Turn it into a sovereign state like Hong Kong and run a decent show for wealthy people where taxes are low, regulations make sense for the target population and where you have to qualify to move and to remain there, meaning that it is not a full democracy where idiots can put in ridiculous people to rule the roost, and where there are no liberal social justice agendas at work to redistribute wealth. I'd move there in a heartbeat. I'm sick of being in a society filled with people that are either ideologically nuts, that are neurotic beyond belief and that want to harass me daily to save the turtles, feed the homeless and support public radio that hates people like me.
A bit more discussion on the topic of American Infrastructure: Pelosi is, to my mind, responsible for stalling pandemic aid to people for half a year trying to get more than possible at the time. She might do that again with the infrastructure bill, as she threatens not to bring the bill that has bipartisan support for a vote until the other bill is passed which doesn't have Republican support. She risks getting nothing when this is all over because a year from now she might have a Republican dominated Congress. She basically screws everyone including her own constituents holding things hostage to a progressive agenda. Biden seems more willing to take half a loaf, and she ought to come on board with that.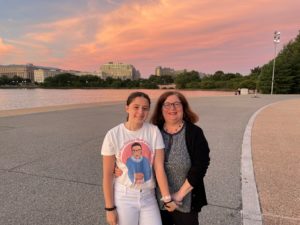 I watched Biden's speech before Congress in late April. I'm not sure his messaging is great but I agree with his central premise that America hasn't really invested in itself for the past 50 years and that if it wants to stay #1 in the world and not be overcome by China, it needs to invest and compete. Coming off this pandemic is a great time to make that move and it shouldn't be wasted. As a 78 year old guy with tons of experience in politics he can afford to try this because he doesn't worry about his political future, so I'm interested in having him out there shoot for the moon and administer some tough medicine to a country that needs it. That said, he is being disingenuous in trying to convince people that paid family leave and making adjustments to Medicare are going to accomplish this. On the other hand, things like bringing broadband to 35% of the country that doesn't yet have it could be compared to projects such as the Hoover Dam which were done by the federal government in the 1930's when the states couldn't agree among themselves to fund it and it was done amid serious opposition to its cost, but that dam secured the economy of the Western United States for the rest of the 20th century. The counterpoint is whether satellite internet can do the job (we'll know within a year or so) without all this government-funded investment. Americans are in favor of competing to remain #1; they are not in favor of redistributing wealth and that's where Democrats are vulnerable, even though you'd think that the middle class and racial minorities would support them. It's why Republicans lurk around the corner to take it all back next year. Even if we are in a situation where 20 million people lost their jobs last year while 650 billionaires made a trillion dollars, the average Joe doesn't mind as long as he gets his tax cut just like the billionaire did. I've said it before – the average guy wants to save a dollar rather than pay a dollar even if he could get an extra $10 for paying that dollar. That's why 99% of the people don't have 99% of the money out there. They think small and you're asking them to think big. Biden has to do better at getting people to think big and I'm not sure his messaging is working toward this end or that it could ever work because it's not the way most people think and trust, an essential element in investment, is in short supply in today's America.
Other than the Eisenhower Interstate Highway system created in the 1950's, I can't think of a single Republican-led initiative on infrastructure in the last 100 years. Nevertheless, I think Governor DeSantis of Florida would wipe the floor with Kamala Harris in 2024, especially if Democrats pass an infrastructure bill raising tax rates and don't give back the SALT (state and local tax) deduction that caused massive pain to residents of blue states, many of whom voted Democratic in the hope of putting it back after Trump got rid of it to hurt blue states (and Democrats screamed bloody murder and promised to restore the deduction, something they are now welching on under pressure from the progressive wing which says the deduction helps mainly the rich). It turns out that these days a majority of wealthy people in the US are in Democratic districts that were hit hard when the Republicans cut out the SALT a few years ago. Democrats always accuse Republicans of being the party of the rich but at this point it's not true. The Democrats are the party of the rich (43 of the top 50 richest districts are Democrat), but the American psyche is that the middle class wants the same tax policy that rich people want and the Democrats are out of sync. If anything, it increasingly looks like many working class people see the Republicans as better for them. If Democrats don't come through for their voters on this, lots of these people will switch back to Republicans next time around. Most of this infrastructure bill is really social engineering being pushed by progressives, and these voters do not see how they are going to benefit from it. It's one thing to want to change the world; it's another thing being asked to pay for it. And now I hear that Biden wants to raise the capital gains tax to 39.6% and cancel out the capital gain benefits of selling your home and business. Great way to lose your donor base, man! Fortunately, this kind of stuff is not going to pass the Senate with people like Senator Manchin to block it. I think that Biden knows his proposals will not make it through Congress but that he is trying to placate his party's progressives by showing that he is trying. For sure, lobbyists are set to make a killing going to war against all of Biden's proposals that are sure to absolutely piss off anyone with serious money at stake. I voted for Biden, but I'd vote for DeSantis as a Trumpian with Competence if he ran. I don't necessarily want Trumpists in office but at least the Republicans don't want to take more than half of what I earn.
That aside, consider this: Would you rather pay an extra 5% in taxes or make 3x as much revenues? The Democrats tax a bit more but I thnk that a lot of people make a helluva lot more money with Democrats in charge than Republicans. All we've had for 30 years under Republicans are economic disasters sooner or later that Democrats have to fix. People forget that things were heading downward even before Covid and the Trump economy was not as good as it seemed. The stock market under Biden so far and Obama outperformed Trump. What I want ideally is a Republican party that governs with competence if such an animal could be found. Could someone bring us another Reagan or at least a conservative Democrat?
In case you needed a reminder why Trump must never regain the presidency, I read The Spy Masters by Chris Whipple. He breaks the news that the CIA had a spy inside the Kremlin who was so close to Putin that he was taking photos of documents on his desk. After Trump started revealing sources and methods to the Russians, they pulled that spy out of Russia. The author writes that most senior intelligence officers believe that Trump has been an asset of Russia that they've been cultivating for the past 40 years, even if he is not on their payroll, and that Putin has compromising information about Trump that he uses to keep him in check. There are many ways to compensate someone without paying them directly such as to forbear from the use of compromising information you have about that person or have a bank or friend you control provide loans to or purchase a property or business they own that is not doing well at a preferential rate. For instance, Trump sold a Florida property to a Russian oligarch for more than $50 million more than he paid for it 4 years earlier, a property that the Russian never moved into. The Russian stated that he had no intention to live in the United States. It was at the time $13 million more than the most ever paid for a Palm Beach mansion. Hard to prove but fairly easy to surmise that the buyer might have been a front for the Kremlin. Really – who wastes that kind of money if you were smart enough to make all that money?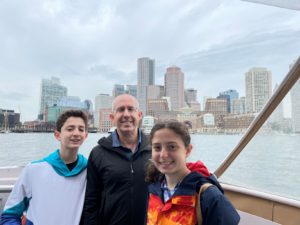 The common wisdom is that aftermath of the recent Gaza flareup destroyed the chance for a national unity government of anti-Netanyahu parties. I'm wasn't so sure; I figured that centrist Lapid and the Arab party's Abbas might get it together and almost force Bennett to join the coalition lest he be responsible for a 5th election that nobody wants. I have the feeling (backed up by evidence) that Lapid and Bennett get along as people and politicians and that this has been in the bag for awhile. The new president of Israel was elected in a landslide and is a professional politician with a long track record of being a smooth operator and a political moderate. Both the new prime minister and president speak perfect English and spent years living in the U.S.  They are both prominent businesspeople who favor practical solutions. Avigdor Liberman who is also a pivotal member of this coalition is less right-wing than most people think; the Russians are less interested in holding the West Bank than in getting rid of the rabbis. This bodes well for restoring better relationships with the US on a bipartisan basis. Jew-Arab tensions have been subsiding in the country and it might be argued that Hamas ought not to have a veto over Israeli elections and deciding that Bibi is their choice of a prime minister because he keeps the conflict at a low boil which is exactly where they like it. I don't know much about Mansour Abbas, the leader of the Israeli-Arab party that joined this coalition united only in their staunch desire to get Netanyahu out of the prime minister's office and residence, but if it works out, this could herald a sea change in Israeli's domestic politics. 8 of the 61 members of parliament that are part of this ruling coalition are Arab; that's a big deal in a country that people who just don't get it are calling an apartheid state. I've felt for a long time that Israeli Arabs would make good coalition partners and that they are certainly better than the Ultra-Orthodox or extreme right-wing nationalists. This guy is not pushing Palestinian nationalism – he is sticking to bread and butter issues and trying to get Arabs as much of the pie as they deserve, and Arabs are supporting him because he is focused on delivering benefits to his constituents. Considering that 30% of Israeli Arabs age 18-24 are neither in school nor at work, there are more immediate problems within that society that require attention.
If Israel could pull this off, maybe moderate Democrats and Republicans in the US could also pull together for the benefit of the country. I will also state later on in this posting that just as this coalition pulled together when nobody thought it would be possible, you could find reasons to be optimistic that a change in direction is also possible in terms of moving the Israeli-Palestinian issue to a better place. Sometimes the best time to make things happen is when nobody thinks anything can happen. The new prime minister made an interesting point this week when he said that "nobody in this coalition has to give up their ideology but everyone has to postpone the realization of part of their dreams." It's a sensible call to action that other countries could take note of when looking for a way out of the abyss of domestic deadlock.
Off to Israel and Iran: Israel keeps telling America that it reserves the right to strike Iran by itself in case the JCPOA negotiations don't end up in a good place. They hope the Americans will use that as leverage in their negotiations with the Iranians and viz a viz the rest of the world such as Russia and China that are happy to help Iran stick it to the US. It is not the agreement itself that the Israelis care about, it is the what happens the day after. They figure that the agreement itself won't deal with all the regional issues and that the Iranians will cheat or not agree to deal with things that the original JCPOA did not address, which is why they don't think that the agreement by itself is the real issue and why going back to the JCPOA will not solve anything important. My question is whether the Israelis are bluffing and whether they really could act unilaterally on their own. That to me is the $64,000 million question that I haven't been able to answer the past 20 years. But the truth is that it doesn't matter. One thing I can tell you based on briefings I've attended by senior officials: The American Government negotiating with Iran now, along with China and Russia, all seem to understand that if whatever deal is made doesn't make sense on a bipartisan basis back in America, the deal is not worth the paper it's printed on because the next Republican president will simply undo it. So, despite the public posturing, everybody in Vienna negotiating this understands that simply going back to the JCPOA, which did not work well for Iran either (it didn't really stop the sanctions that hurt it), is not where things have to go, but that a new deal has to take into account where the JCPOA didn't work. The shrill hysterics about the JCPOA are missing the point.
Here finally is the answer to the $64,000 question I raised in the last paragraph which I've had for over 20 years. It comes from a source in a position to know. The Israelis have the wherewithal to destroy a good portion of the Iran nuclear program with military strikes but not all of it at once. The real question is what happens the day after; does the US follow-on with pressure against Iran or does it allow Iran to build back better. If the Israelis act without US consent, will the US deny the Israelis what they need to be able to replace what they spent and to continue the pressure. The Israelis can only act a few times and they need to know they will not be worse off for taking the initiative. So the answer is the same as the JCPOA question – it is not the act itself that is the question, it is the day after that drives the question. The Israelis could and perhaps would act, but they would have to decide if acting would make them better or worse off for it. The JCPOA could be executed by the parties, but would it actually make a difference on its own or would it be part of a package deal that had bipartisan support in the US? If not, it wouldn't be worth it.
Here is an important thought about military policy that affects both the US and Israel. One reason Israel winds up in these massive military conflicts with Gaza and Lebanon every few years is that when individual acts happen such as a strike or a shipment of arms toward a buildup, Israel and the US don't always respond because they fear that the situation will escalate so they tolerate and absorb the strike. But this leads the other side to take that as a point of weakness so they probe deeper and deeper or continue to build up until the point that the actual conflict occurs and the job of putting it down becomes that much more difficult and painful as the greater power tries to restore deterrence. Following the most recent conflagration in Gaza, Israeli military leaders are pushing the country's leaders to allow it to respond tit for tat as individual acts occur. Already even though the Gaza conflict is just a month since the ceasefire, Hamas has already started to rearm and the Israeli military wants to respond.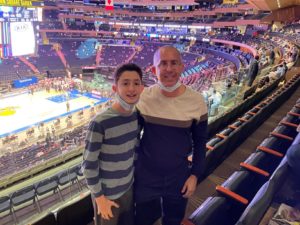 Israel and the Palestinians: Every time something happens in Jerusalem, analysts blame it on stupid low-level police errors of decision-making and newly installed police commissioners. This is stupid – if you keep seeing the same movie, maybe you learn not to allow low-level police people to make decisions that you know will blow up in a place like Jerusalem. It is wrong to say that the Israelis were surprised by what's happening now – they were completely warned about this the last few weeks and there was a stare-down between the two sides before this all blew up. So now I hear the same old stuff: We the Israelis are "mowing the lawn in Gaza" giving Hamas a huge spanking and it will take them at least a year to recover from it. Wow, a whole year. And Hamas succeeded in vetoing a national unity government thereby almost guaranteeing Bibi yet another term in office, something that few Israelis want. Clearly, Iran, which is the force behind Hamas, wanted to get rid of a national unity government in Israel involving an Islamic faction and it wanted to put pressure on the various countries that had entered into the Abraham Accords. The gambit in Gaza pretty much succeeded, and it inured to the benefit of Bibi who exploited it to divide the opposition once again and to justify his policies. This is good for Bibi and Iran, but it's not good for Israel to be manipulated like this. Is mowing the lawn in Gaza every 5 years a policy? It is if you don't want to reoccupy the place but for the 1 million people trapped within it, it's a never-ending cycle of doom from which there is no escape. And that's an uncomfortable reality that the world has to deal with and from which Israel and Fatah cannot hope to conveniently escape.
On the strategic side, Israelis think they made 2 victories here: Although they probably underestimated the enemy's willingness to initiate the military action and take losses, they feel that (1) the counterattack was stronger than Hamas expected; and (2) the exposure and loss of the tunnels and complete failure of virtually every other means of attack that Hamas tried probably will chasten Hamas' calculus in terms of how well it expects to do in future attacks. Hizbullah in Lebanon has 10x the capability and the strong counterattack was meant to make them think twice about the future as well because the Israelis have revealed that their intelligence about the enemy is more precise than the enemy thinks it is. On the other hand, Hamas will probably put more civilians underground in those tunnels so that in the next round when the Israelis hit back they will hit more civilians and add to the propaganda asset for Hamas. In this last round, the Israelis hit a lot fewer civilians as a ratio to total casualties and managed not to kill any civilians in high-rise buildings it targeted and evacuated.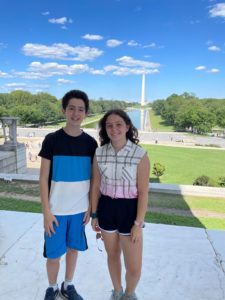 Maybe it's time to rethink certain assumptions, which have been sorely tested this past round, even after reviewing all the available evidence. My sense of what's going on is that Israel did not REALLY expect all this stuff to happen from Gaza and yet it did (Hamas actually picked a fight it would lose instead of a bluff plus a phony fight), and it looks like the attacks from there were more accurate than expected and that defenses did not work as well as expected. Even if Iron Dome was 90% accurate defending, the other side sent 10x as many rockets as before and spent a lot less money doing it. Israel was trying to intercept shipments going into Gaza but home-grown manufacture of rockets is stronger than expected and Israeli ordinance that falls in Gaza is recycled by Hamas and turned against Israel. This looks like a turning point in which concepts have to be rethought. Bibi allowed Qatar to give Hamas $30 million a month to keep a lid on poverty in Gaza, but most of the money went to the military and this Pay for Calm strategy has been proven a lemon. I think that Israel not occupying Gaza is not going to work for the long term because this problem will never be solved with Fatah in the West Bank and Hamas in Gaza but it is clear that Israelis do not want to reoccupy the place. Israeli strategy might have been to divide and conquer and hope to leave things as they are forever, but the more developed states in the region want to move to the future and this is a pit in the stomach; without the same standard applying across all the territories, it just remains for Iran to add fuel to the fire and have these guys disrupt the universe every couple of years resetting everything to zero. And what happens from Gaza will again happen from Lebanon, despite everyone thinking Hizbullah will hold its fire to avoid losses and that the missiles from Lebanon will not really hit anything. Hizbullah has lots more and better missiles in Lebanon than Hamas has in Gaza. Israeli will probably be better off trying to promote moderates within the Palestinian authority rather than cultivating a setting where the various factions are at each other's throats with Abbas sitting atop all this as a figurehead.
The root of the problem here is that Iran doesn't care about losing; it just cares about disrupting and rebuilding to do it again. It just seems to me that if you want to solve the Gaza problem, there are two mutually exclusive solutions: Either Israel has to reoccupy Gaza and apply a standard there and make a permanent deal with the Palestinians in order to eventually pull out in a better way than it did the first time. These unilateral pullouts haven't worked, either in the north or in the south. They just keep kicking the can down the road and are a source of instability – you wake up one morning and all of a sudden the missiles are landing in Tel Aviv and the airports are closed and the country looks like a banana republic that is always 6 inches from the edge.
But, you can take it as a given that Israel has no interest in reoccupying Gaza to solve the Palestinian problem when they feel they can contain it well enough by staying out of it and keeping the Palestinians at each other's throats, and anyone who suggests doing so is completely out of whack with Israeli sentiment. Also, the Americans are not going to propose any big peace plans for the area; they are interested in managing the conflict but not solving it. By the same token, Gaza will have relief aid, but not reconstruction as long as Hamas just wants to start another war (and they're already trying to rebuild arms). Comes along Ahmed Faoud Alkhatib, a US citizen living in Gaza who writes an oped with a nutty counter-idea that makes perfect sense: He says flood Gaza with money, build up the place and let people go wherever they want. If you really let the place loose and it succeeds. Nobody will want to destroy it again, not even Hamas. Just ask Nasrallah in Lebanon if he would have started the war with Israel in 2006 if he'd known the amount of destruction in Lebanon it would bring – he said he wouldn't have. I actually think this is the way to go because as the writer noted, every time we see this movie, the Israelis have tried to link reconstruction with a military embargo and it's never worked and it's not going to work now. Cash will still find its way to Gaza, Israeli armaments that land in Gaza will be recycled, and in another 5 years Israel will have laser systems that do what Iron Dome did at a much cheaper rate so the next round of warfare will just see Gaza get trashed with even less effect in Israel. So why go there again?
Funny thing to me is that Biden's team has some really good people there who have been around the block enough to know what could and would not work so you'd think they could actually propose some creative solutions. And sometimes the best time to do that is when nobody thinks that anything is possible. As an entrepreneur, I like to think of possibilities even if that's a bit optimistic.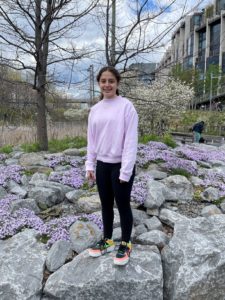 The most important point to consider when thinking about future possibilities is to realize that we discount possibilities because of WHAT IS without fully thinking about WHY IT IS. For instance, we think that a two-state solution is not possible because both sides currently prefer a one-state solution to the negation of the other. But that is because it is in the interests of both sides to tell you that when they do not want you to think otherwise. The Israelis do not have to think about negotiating with the other side that is hellbent on its destruction. The Arabs do not have to negotiate with an adversary that sees no need to negotiate with it. But are the parties really that far apart or are they apart because their leaders stay in power by advancing that argument and allowing no alternatives to exist? I do think, even though others will disagree, that if Palestinians think the time has come to realistically negotiate a peace with Israel, they will elect a leadership that is moderate and that public opinion will come around to a 2-state solution. Recent polls that showed Hamas doing well in elections and support for a 2-state solution dropping significantly reflect the sense that the future is hopeless and that elections are more of a protest vote than an actual referendum on a proposed solution because Abbas has cancelled out anybody who tries to run against him and Hamas is the only alternative. In Israel, Netanyahu has convinced the majority in Israel that the status quo can be maintained forever and that there is nobody on the other side to talk to. You hear all about extremists in Israel causing provocations among Arabs and Arab criminal gangs rioting in mixed-towns within Israel, but hardly anything about the man in the center who still exists. This is not just my gut feeling, but it is backed up by leading researchers of public opinion on the ground in that region with whom I have corresponded on this issue. I don't care what public opinion is today; I care about what it would be in the future. In the UAE, public opinion swung massively after the government announced it was making peace with Israel and at the beginning of the Oslo accord period Arab opinion also swung in favor of peace initiatives. Palestinian opinion is changing; there are more grassroots movements there that do not identify with either Fatah or Hamas seeing both as failures, and these movements will cause headaches both to Israel and to the various Palestinian leadership as new kinds of opposition emerge to the status quo on all sides, not just nationalist extremists in Israel. It's important to realize that public opinions in both Israel and Palestine are not set in stone.
I'm listening to briefings from Biden officials and if you compare them to the briefings I got from Trump officials a year ago, the difference is huge. There is just so much more competence going on now. Also, Israelis will tell you that although many of the people in the Biden administration were also in the Obama administration, the relations between the Israeli and American delegations have been friendlier this time around. The Biden people learned from experience and did a much better job this time around trying to prevent and then managing the Gaza blowup.
A final word about the Israel debate within America. Beyond the social media war going on in the broader community, most of which is anti-Israel, less attention is given to vitriol coming from the Right making Biden look worse than Satan. The truth is more complicated and, as I wrote earlier, the Israelis were pretty happy working with Team Biden through this most recent crisis. Team Trump did not have as much effectiveness working all sides and doing it in a way that kept everyone's trust – and Team Biden did a good job. The result was a crisis that ended in roughly 10 days on the first ceasefire attempt; in 2014, it went over 50 days with 9 ceasefire attempts. Biden was hardly in the Arabs' pocket as you would think from reading Jewish Right-wing columnists. You didn't hear a word from Biden criticizing Israel in public and the UN was silenced by the US. You could imagine Egypt's Sisi picking up the phone from Biden who had been trying since January to avoid him but now had to deal with him as the indispensable party who could mediate with Hamas. (Now Sisi depicts himself as the savior of Gaza despite the fact that he is distributing the UAE's $500 million there claiming it as his own. The UAE is OK with this as long as it helps sideline Qatar.) Despite their calls for balance and truthfulness, the truth doesn't matter to these people any more than the leftists they oppose. It's a real problem because Jews increasingly cannot talk to each other about Israel and the long-term trends are going to be not in Israel's favor. It's frustrating because these people are claiming to be defending Israel against the lies and imbalances of those that hate it. The defenders of Israel on the Right need to be a bit less self-righteous and a bit more honest about recognizing if they are truly defending Israel or just promoting their own vision of Israel's future. I get notes from people and these notes descend into personal attacks when logic fails, and it is a waste of time to reason with them; I always approach people with respect and find it frustrating that this baseless hatred exists. I expect that from anti-semites, I don't expect that from fellow religious Jews.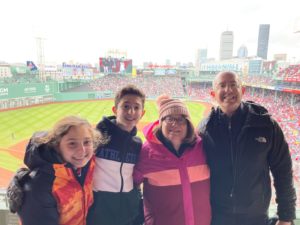 Many Jews in America have been wondering why the progressive wing has been less interested in combatting anti-Semitism for what it is rather than condemning it as a poor tactic with which to frame a debate over the Israeli-Palestinian conflict. There were a lot of hostile acts against Jews these past few months using the Palestinian situation as an excuse where clearly it had no bearing, and progressives who were supposedly against racism and antisemitism were silent about them which distressed a lot of their colleagues. Banning a food truck from a festival to celebrate diversity just because the guys who had the truck were Israeli? Are all Israelis the same? I think it will make a good number of liberal Jews think about who these people they view as allies really represent. Another warning sign for Israel is that among young evangelical Christians, support for Israel has fallen significantly in the past 2 years. I wrote about this a year ago but the latest polling figures are damning. A study at University of North Carolina at Pembroke found support for Israel among evangelicals age 18-29 dropped from 75% in 2018 to 33% in 2020.  The Israelis cannot count on either a solid Republican or Democratic base of pro-Israel voters in the up and coming generation.  Among young Jews aged under 30 in the latest Pew study, the amount of Jews that feel somewhat or strongly emotionally attached to Israel is 48%, compared with 66% for adults age 65 and older.
Israel is a changing country and some of the supporters of Israel in the US have to come to grips with the fact that over the past 20 years the country has become less democratic and more nationalistic with laws passed that negate the rights of Arab citizens. Provocative acts such as what happened lately in East Jerusalem serve no useful purpose except to incite, and there is no reason why East Jerusalem surrounding the Old City could not be more accommodating to the Arabs who live there. I've walked through the various parts of the city over the years, and I get it.
Biden is the last of Democratic presidents who will be as friendly to Israel as opposed to the progressives which have taken over the party and which will be a force to be reckoned with. However, Alon Pinkas, a former Israeli ambassador to the UN, writes in Haaretz that painting this opposition as being all about AOC and the Squad is wrong, and that Israel is losing life-long friends it had in the Democratic congress. Jerry Nadler, the top-ranking Jewish Democrat in Congress, writes in a New York Times guest essay that he abhors Netanyahu's "vile, hateful rhetoric, and is horrified by his efforts to align himself with Donald Trump and an overtly racist, Kahanist, political party in his own country." He distinguishes between his criticism of Netanyahu and his warm feelings for the country as a whole and says that most Democrats feel the way he does and that it is wrong to assume that either they all hate Israel or that progressives hate Israel reflexively. He says that friends have to be able to disagree agreeably and not turn everything into a political football, a point which I am also making here.
I would also remind that the Republican party which is presently bending over backward to be pro-Israel is out of sync with its own history and its position is meant more to pander to its evangelicals than to its Jews; the GOP has historically been more hostile than friendly to Israel and a return of its establishment wing does not necessarily augur well for Israel in the long term either when the Republican tendency is to avoid getting involved in foreign conflicts and giving foreign aid. AOC is a toxin who makes a great target, but she represents a real swath of opinion that is in the ascendancy, and I've been warning for years that the solution is not better Israeli propaganda but more sensible policies that deal with changes going on around them. Americans do not have to give aid to Israel. Israel does not have to listen to America. Israel offers a lot to America and America is not going to turn its back on Israel unless it wants to bite itself in the ass (although I wouldn't bet against progressive Democrats being willing to do that, which is why they are so scary). But if Israel wants to be on the right side of America, it will have to be sensitive to what people think of it, and it is not so simple to say that dealing with the Palestinians will bring about its destruction. Israel is not China that can afford to say F-U to the rest of the world.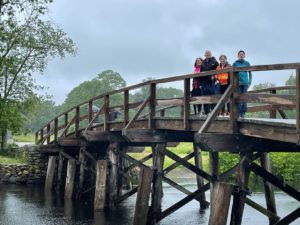 There is room to pursue a settlement here and to remain strong; the key to my mind is showing leadership and creativity. Everyone understands that the old solutions and mantras do not really apply in 2021 and the Arab world also gets it which is why there is a reason to be optimistic. As long as the present leadership on both sides resists both leadership and creativity, that's the reason why there is no hope and why it is taken as a given that things are the way they are. A new prime minister and president in Israel who are trying to create national unity and pursue non-ideological solutions as well as a more pragmatic mood in the Arab world are a cause for hope and the belief that new thinking is possible. Soon enough the Palestinians will also have new leadership, especially if they sense the Israelis are in a position to make a deal. If the Israelis can convince themselves and those around them that Netanyahu will not return soon and that they have the stamina to stay the course, people around them will take them seriously.
My conclusion is that the Israel-Palestinian situation is complex but solvable. Extremists must not have a veto. America needs to be willing to act to put Iran in its place and to remove its veto across the board, with military means if necessary; Israel and Palestine need new leaders with the cojones to show leadership and embrace creative solutions that are compromises and then sell it to their people. The Americans are in a good position right now to offer creative solutions because they have time-tested senior advisors who have a lot of experience knowing what does not work and what might. I think the world is different than it was and that China will support solutions that create stability because they want economy. Russia doesn't want stability but it will go along because the other Arab countries and so much of the rest of the world wants this region to work better, not least because they want to work with Israel, as do Russia and China. I think that Israel, now one of the world's leading developed countries, has a lot more to gain than to lose if it can make it work, but again, to succeed where all else has failed, it has to be a mutually agreeable arrangement and not the product of a unilateral withdrawal. Both sides have to be invested in the future. It is a different world now, and you'd hope that this part of it could get with the program.
I expect to resume international travel toward the end of the year. We wanted to go to Egypt in November if the Grand Egyptian Museum reopens, but it seems it will not be this year. The Dubai expo is scheduled to run from October 2021 thru next March and I'm ticketed to attend this November. As well, I am planning a side trip to Qatar which I have not yet visited. So plans are afoot to go out and experience the world again if conditions allow.