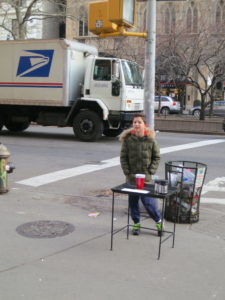 We start off with a photo of Jeremy standing in the street selling hot chocolate on a cold Sunday morning. People felt sorry so they just gave him money and didn't even want the hot chocolate.
So America has a secretary of housing and urban development whose chief qualification is that he owned a house. This past month I spent about 10 hours preparing a lecture on American foreign policy that I delivered in the UK; it occurred to me that the president probably hasn't spent 10 hours in his whole life thinking about American foreign policy and might not even in the upcoming years, if you believe the comedy sketch on Saturday Night Live where he spent his whole security briefing re-tweeting nothings by teenagers. There is no question that hate crimes are increasing significantly in the US since the election. Even two months after the election, a lot of people are still nervous as to what might happen this coming year.  A hedge fund trader says that he is taking care to stick to investments in companies hopefully under the radar because nobody wants to take an investment position and then have Trump tweet something about the company out of the blue causing its shares either to tumble or skyrocket. If that is what you call instability, imagine what the world is going to look like the next few years. Hopefully, the guy will tweet so much that people will lose interest. Usually, that's what happens when presidents overuse instruments of public discourse such as having too many press conferences or televised speeches. But meanwhile the late night comics and the American Civil Liberties Union must be thanking their lucky stars. The ACLU raised $25 million in one weekend when they used to raise $6 million in a year.
You can read my speech on American Foreign Policy at the Limmud Conference in Manchester, England here. Limmud is a sort of Jewish open-university that occurs between Christmas and New Years in England and is attended by close to 3,000 people. Every hour from 8am to midnight there are about 30 different activities to choose from. An excerpt from my speech was published in the New York Jewish Week newspaper and you can read that here as well.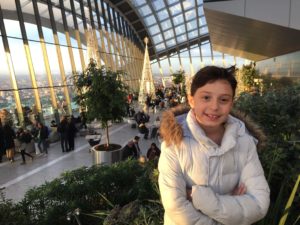 We started our Christmas week trip to England with a few days in London and I finally found a city hotel I can totally recommend that hits all the right buttons – the Langham is a few blocks from Oxford Circus on Regent Street and has it all – nice rooms at a good price, good food, great gym, pool and spa facilities. An excellent choice if you need two connecting rooms and a 24/7 concierge. Some new things we saw on this trip having done most of the usual stuff on previous trips – the Sky Garden near the Tower of London has a good brasserie called Darwin and you can go out on the porch and get great city views from a lobby that is a huge garden. Tip: if you can't get a free ticket to come to the Sky Garden (you need a ticket which you can reserve online), just book a table in one of their restaurants and you can get there for free anyway at the time you choose. We had a late lunch at 3:30 which was great in the winter so you could see the city in the late afternoon and at dusk. We went to the Ice Bar near Oxford Circus which was an indoor bar made completely of ice and drinks are served in ice glasses; they give you stuff to wear inside. During the day you can go with kids. They have a professional photographer who takes pictures.  Right next door is a vegetarian restaurant called Tibits which is buffet and has lots of things to eat. You pay by weight of your plate. Hamleys Toy Store is right across the street, and you are a few blocks from Oxford Circus with all the department stores nearby.   We visited the Bank of England museum which is free and is worth a half hour visit. We were supposed to go to the Churchill War Experience which has a functioning website but which actually has been closed for several years. We had a private tour of the British Museum geared toward our kids with a guide who has a history degree from Oxford and who had also guided at the Louvre. We found this through Viator, which has all sorts of interesting travel experiences you can book online. A walking tour of Westminster by London Walks is also a good thing to do. Two shows we saw were Charlie and the Chocolate Factory which was OK but not great, and La Soiree which was a real hoot and which I saw a year ago and took the family to see this time. La Soiree is a bit of a circus under a big top, but no animal acts. I think it's a great show with an edge. It's a good idea to hit the department stores just before Christmas; by the time you get the sales after the holiday, it's a mob and a lot of the merchandise is gone.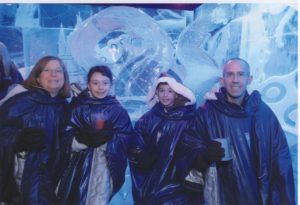 England shuts down on Christmas and even on Boxing Day (the day afterward) the intercity trains don't run although buses do work and we took one to Birmingham about 2 hours away. We stayed at the Crowne Plaza in Birmingham for the conference near the National Exhibition Center (NEC). The Hilton is a much better choice with a great health club. The conference had mostly mediocre sessions and pretty lousy food but we expected that. The kids had fun and my wife saw tons of friends from all over the world.
I think about 2 ½ days at this conference is about enough. Fortunately, most of our time in England was sunny and not so cold. We had overpacked a bunch of winter clothes fearing the worst and a lot of it came home unused. We flew British Airways nonstop to Miami which is 9 ½ hours; they fly an Airbus 380 and it is a beautiful plane. Miami customs was a circus when we arrived; if you didn't have Global Entry, you could have waited 2-3 hours in line to enter the country. This year because of the Zika virus scare, tourism to Miami is down significantly and we noticed it. That was good for us if bad for Miami. We were on Lincoln Road in South Beach on New Year's Eve and parking lots were half empty.
In England, Jewish schools have been turned down for charters from the government for all sorts of reasons. They are scared of Moslem schools and so everyone else who wants to create any religious education is also being turned down. But to be fair, these are state-subsidized schools. People are still free to create schools that do not take government subsidies, so if people are willing to pay tuition, they can still create and go to schools of their choice. The problem in the UK is that Jews do not seem willing to pay the high rate of tuition for a Jewish school that they are willing to pay for other private schools that they feel offer good educations. The Jewish future in the UK is not great, partially because people are not committed to the Jewish day school system, particularly if they have to pay for it and also because even if they can pay for it, they would rather pay money to non-Jewish schools that they think are better.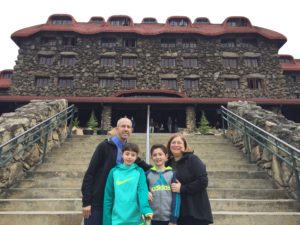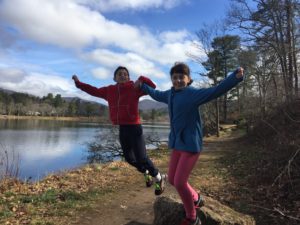 We went to Asheville North Carolina for a big band weekend over the Martin Luther King holiday weekend. It's one of my favorite activities of the year. They had two good bands this year – Andrew Theile and Jimmy Dorsey, although I continue to wish for the return of the North Carolina Revelers. The best way to fly there from NY City is to fly to Greenville, South Carolina which offers several nonstop flights a day. The airport is small and excellent and an easy one hour drive to Asheville. This is much better than Charlotte's huge sprawling airport and Asheville's which has no nonstop to NYC in the winter. On the way as you drive you can pass thru Hendersonville, North Carolina which has a lovely Main Street and some fun places to shop as well as McFarlane's bakery and Mike's old-fashioned diner in a drug store. We had a good dinner at Rhubarb in Asheville, as well as a fun visit to a double decker bus where you can sit on top and have a coffee or smoothie.  There is also the Chocolate Lounge on Pack Square for hot chocolate, cakes and assorted chocolates. At the hotel, they renovated an old walking path in the woods. The kids love the sports center with air hockey, corn bag toss, basketball and indoor pool.  We went to Treetop Adventure in Asheville where you can go on obstacle courses way up in the trees including zip lines. It's really insane up there with all sorts of crazy-ass things you can do such as jump on a surfboard that zips between the trees on a rope, and it is a good idea to call a day ahead and arrange for an escort so that kids can go on the harder courses without one of their parents having to try to do it with them and risking major embarrassment as well as life and limb. We wanted to visit Chimney Rock which offers really great vistas of the area and found out their elevator has been out for almost a year – check before you visit to see if the federal government which runs the place has fixed it.
I had a nice visit to San Antonio Texas this month for a trade show. Everyone should get a chance to visit San Antonio sometime. Besides housing the Alamo, it also has the Riverwalk which is a pretty attraction of shops and little boats going down a river that traverses the city's downtown. The city makes a nice impression with a historically atmospheric center city; a good hotel is the St. Anthony. The city is close to an airport. I also visited Fort Lauderdale for a day; hotels there are less than half the price of South Beach, parking by the beach on a public lot is $5 a day, and it is only 20 miles north and a world away with a whole lot less pretense. The Ritz Carlton is a perfectly good place to stay along the beach with excellent facilities and less than 15 minutes drive from the airport.
I find it hard to believe that Netanyahu will last another year in his office after being caught on tape making a deal with the head of the country's largest newspaper to (1) put his biggest financial backer out of business who owned a competing newspaper that had lost tens of millions of dollars supporting him; and (2) agree that in return for doing (1), this other newspaper would change its editorial policy and support him after being his nemesis for 20 years. I can't imagine how Sheldon Adelson could ever trust Bibi after this, and I can't imagine the public could ever trust the Yediot Aharonot newspaper or its publisher after this. All I can tell you is that during my last visit there 2 months ago, taxi drivers mentioned Yair Lapid's name more than any other. Meanwhile, after the initial brouhaha over the story it is quiet again over there.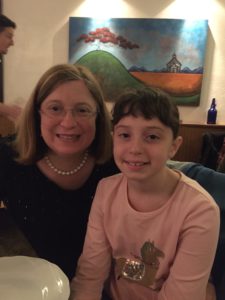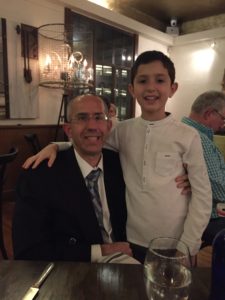 A survey by YouGov contains disturbing news for Israel. Over 7,000 Americans were asked this past month to rate the country's allies and enemies. The top allies, such as Britain and Australia, were pretty much equally rated by Democrats, Republicans and Independents. Israel was an unusual standout; it came in 5th as an ally among Republicans, 17th among Independents and 28th among Democrats, even behind little-known Belgium at #23. Clearly, today's Democratic Party does not view Israel as a friend of America. AIPAC (the lobbying organization) may help elect politicians but it will not secure votes among politicians who fear their constituents. AIPAC is not realizing that Israel is no longer sure of bipartisan support in America and that politicians are not going to simply jump when they shout. Netanyahu and his staff have picked sides in Washington with the Republicans, and this might turn out to be bad long-term strategy because long-term demographic trends in the US favor the Democrats even if the Republicans are winning in the short term.
Stratfor, a well regarded private sector intelligence bureau, has an unusually blunt and damning report out on Saudi Arabia, saying its Vision 2030 plan is full of hot air, ain't going to work and might result in bankruptcy….  The reason Trump is moving slowly on moving the US Embassy in Israel to West Jerusalem is that the Israelis don't want it. They don't want this problem dumped on them.
Just to clue you in on a buried lead in case you didn't read the Limmud speech. I had dinner with a CEO of a British company last month who said she could not stay overnight in Estonia because the political risk in that country was deemed to be too high. You mean you're all afraid the Russians might invade the night you stay there? Yes, she said. This gives you an idea of just how scared senior people in Europe are now that Trump is in the White House.
To say that Trump's White House is amateur hour is an insult to amateurs, according to David Brooks, a NY Times columnist. I'm worried that Trump is Allah's gift to the jihadis who probably are getting tons of new recruits.  I could imagine that Islamic terrorists might plan a huge terrorist attack in the US to stick it to Trump and his half of America to show them that they are small and will not win their self-declared war against Islam. More important, Iran just tested several missiles, probably in violation of the agreement, and everyone in the Middle East is waiting to see if Trump responds or shows himself to be a paper tiger. That's really the arena that will count in February 2017.