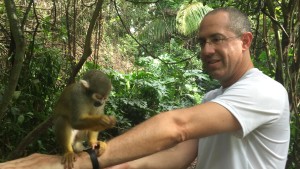 I was thrilled to see my now 10 year old daughter sitting on a chaise lounge at the pool over our holiday vacation reading the New York Times. My son was with her and they were both attempting to do the Times crossword puzzle. They were able to convince themselves that they were actually doing it; I myself know that I can't do it at all.
So what was our kids' favorite activity in Florida? Elizabeth said it was selling jewelry with her grandmother in the jewelry store and for Jeremy it was looking at real estate properties and learning how to play Monopoly with his grandfather. And you thought the kids were out on the beach or at the zoo with them? When asked what Jeremy learned on this trip, he said: Location, location, location and that you have to look at the potential of property through the long lens telescope of time. We had hoped that their favorite activity was going to be playing with the monkeys at the Monkey Jungle.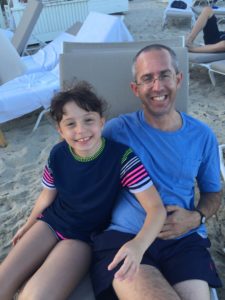 If at first you don't succeed…. A few weeks ago I tried my version of a walk on the wild side: making spare ribs — and they came out acceptable but not great. So I tried again, and this time they were really yummy. What nobody told me to do and which I figured out was that after half an hour of baking, you gotta put on more sauce because it dries out. Then it baked for another 15 minutes and it was just perfect. In this, my 50th year, I am indeed learning new tricks. If you asked me what my life would be like at this time, I could never have told you. Twenty years ago as a single person, I never thought I would be a member of the Jewish Center synagogue, but now with growing kids it is the most sensible place in our neighborhood to be members, even considering there are at least 11 synagogues within walking distance of us and 5 of which we have generally attended. Five years ago I would not have considered membership at the Museum of Natural History because we figured that there was nothing to do there after you'd seen the Hall of Mammals a dozen times, but now we have given up membership just about everywhere else and renewed our membership there because we've discovered that there are lots of things to do there as the kids grow up.
Last month we took our kids to an exhibition of the architecture of Moshe Safdie at the National Academy Museum in New York City. Evidently they were impressed with his projects in Singapore such as the new airport and the Marina Bay Sands casino tower, and have told me that is a place they want to visit. So Singapore with its architecture has gotten itself into the consciousness of my two kids as has Dubai with its Burj al-Khalifa skyscraper. Another friend went with their kids to this exhibit on my recommendation and their kids came back with the same reaction, by the way.
My kids asked me where Lowa is (they mean Iowa). I told them not to worry and that by next week, nobody will care anymore for the next 4 years.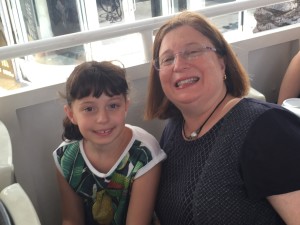 Turning to the US Presidential race, I would love to see Mike Bloomberg run as an independent but I assume he won't since he will realize from his research that he cannot win that way. None of the candidates running from either party make me want to go out and vote for any of them. It is unfortunate that this is the best we can get from 300 million people, but anyone smart enough to be president knows not to spend 2 years running for the office. I would say that making our election system more like the UK's would be good, but then you might have the country get excited over someone like Trump and not have enough time to realize he's an idiot, which is what could happen if the whole campaign were 3 months long. I'm hoping that at some point people will pay attention to John Kasich, governor of Ohio who was re-elected and former congressman of 18 years, who I recommended on this site a year or two ago. He at least is a plausible candidate for the job who could win a general election. The New York Times agreed and endorsed him this week for the Republican primaries. Ted Cruz and Marco Rubio have few friends in politics which doesn't bode well for their long-term political viability.
The most important thing to remember about Bernie Sanders and Donald Trump is that the majority of their supporters do not actually show up to vote in general elections. A lot of Sanders' people may not even be registered voters. A bunch of students for Sanders excited about his calls for free tuition is cute but students hardly ever vote. Hispanics don't vote (half aren't even registered), which is one reason why candidates can afford to be anti-immigration and don't get punished for it during the primary season (they do get punished in the general election because they don't vote, but if they did it would help the candidate they voted for). Hillary Clinton is a poor candidate but she remains the favorite by default unless the Republicans can put up a legitimate candidate and Jeb Bush is still not it. I suppose things will become clearer by the end of March after a number of states in various regions have voted in their primaries. Historically, even at this point it is too early to know who will attract actual votes in the primaries because people who swing the vote often change their minds during this period (having not really focused yet on this matter), and early primaries take on a momentum of their own.
Here are two statistics from a recent Wall Street Journal op-ed that should remind you why the market correction is an overreaction to China's economic slowdown and the lower price of oil. Exports to China represent about 1% of US Gross Domestic Product (GDP). Investment in the oil industry represents about 5% of GDP. These two areas are suffering from a slowdown but they haven't been cut off. These are just not big areas that matter to the American economy that are sufficient to wipe off over 10% of the value of the entire stock market. If you were in Russia where oil and gas revenues provide some 70% of the national budget, it would be another story.
The biggest problem with the European refugees is that people were caught up with the idea that there would be these young fit workers who would produce labor in Europe to help subsidize a graying population. The reality is that about 80% of the refugees do not have skills that the European workforce actually needs. Over time they will gain skills but meanwhile it will be a race against time as attitudes against these refugees harden across the continent.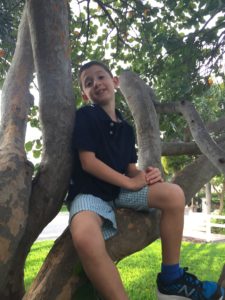 The Economist has a survey about millennials (people currently ages 15-30) and the most compelling statistic to me is that 40% of the jobs that will be filled by 1 billion people over the next decade do not currently exist. The private sector will produce 90% of the jobs. That means that smart governments will pass laws that favor job creation. Countries that make it easy to hire and fire workers will do best; in Denmark, it is easy to do so and governments help people in transition by supplying job training and insurance. Minimum wage laws are job-killers, especially for the younger workers who are not perceived as having as much experience. The Republicans in the US are probably on the right track in terms of these ideas, but in practice they have never really come up with the goods to see them through. Obama came up recently with an intriguing plan to offer insurance to cover 50% of the amount of lost wages due to the kind of job transfer that occurs when your place at work is taken over by a robot, but the problem is that like his medical insurance setup, the insurance plan will likely attract the weakest people thus straining the system as stronger people avoid the system.
Another few factoids from that Economist survey: In China, 8 out of 10 students say they want to join the communist party, but only 4% say they are motivated by a belief in the communist system. They are joining for networking opportunities. Younger people are more liberal in terms of attitudes about sex, marriage and racism. So we are looking at a more practical less ideological future as this group eventually votes and takes its place in society. As societies age, war goes down. In Western countries, the murder rate is only 1% of what it was during medieval times. In fact, when you look at Islamic State and other areas with militias, what you are really seeing is the effect of too many young unemployed men in areas with not enough women around them. Men kill men 97 times more often than women kill women. Over the past decade, there have been the fewest deaths due to wars than in any decade of recorded history. It is not a lack of money that spurs the killing – it is the lack of a job, and the fact that militias offer jobs that provide a source of status and identity. In areas with militias where young men were offered packages of agricultural training, counseling and farming materials, the rate of participation in armed gangs went down significantly. So here too, job creation is the most important thing you can do to make societies work best.
It is really true but this is a great example of having the matter strike you in the face; I've written for almost 20 years that in terms of the Palestinian issue, I keep being told that what will change the situation on the ground the most is job creation. If you want to solve these problems, think about creating jobs. Right now Palestinians get more foreign aid than most others in similar situations worldwide, but the money is wasted because there are no job opportunities and the governing systems over the local population that are receiving the funds are not focused on this.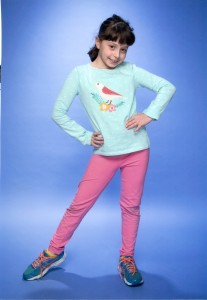 We've learned our lesson which is not to try and go to Miami during peak holiday periods. Too much traffic, the restaurants and attractions are all clogged, and it just isn't any fun when you have no idea how long it will take you to get somewhere. We tried to come back at 1:30 in the afternoon on a Tuesday from downtown Miami to Miami Beach, normally a 15 minute ride. There was a free concert that afternoon in South Beach and every causeway into Miami Beach was not moving. We tried 3 different routes to get back to the Beach and it took us over an hour and a half to get home. Every time we go there it is something else, be it a food festival, antique show, boat show, holiday period, whatever. Some of the new hotels are so shishi that we just can't stand it. The Eden Roc is now partnered with Nobu and they spent $10 million just on their coffee shop which is now going to be a Japanese restaurant. You can't get a newspaper at that hotel (we tried for 3 days), there are 30 people in line at the lobby Starbucks getting coffee, pizza at the pool restaurant comes in a box at $17 and only has cheese on half the pizza which was really spicy, the sun is gone from the pool area by 1pm due to the buildings around it, and the concierge comes on duty at about 10-11am and leaves by 9pm. There is a lot of renovation going on there right now. They charge close to $50 a day to park your car and it took about an hour to get some sheets and blankets sent up to the room in the evening. I complained about the pizza and the next day the lady asked if I got the amenity sent to my room. Oh, so that's what the crackers and bottle of water they sent up to us were, I responded. In the Miami area, I recommend the Turnberry Resort in Aventura. As long as you don't try to go anywhere, you don't have to worry about the traffic, the food is great, the prices are a bit lower than South Beach, and the pool area is great with water slide, lazy river and Jacuzzi (none right now at the Eden Roc), and they had various things around for the holidays such as a big inflatable water slide, bouncy house and a games room with unlimited game play. And when you call for something, it gets to the room in 5-10 minutes. Some fun things we did in Miami this time were the Monkey Jungle (take the private tour for an extra $60 a person otherwise it's a pretty lame attraction and a long drive for next to nothing; you get to go private with the monkeys and they climb all over you and eat stuff you put out for them; did you know they really go ape over marshmallows?). We also did the duck tour of South Beach where you go out on Biscayne Bay and see the backyards of homes of the rich and famous from the water. Pauls on Lincoln Road is a sure thing for good sandwiches and pastries; Chocolate Fashion was the same on Andalusia Street in Coral Gables and Sea Grill was great Greek food at the Intracoastal shopping center on 163rd Street. Timo's Restaurant has to be one of the best Italian eateries in the city on 174th and Collins in Sunny Isles.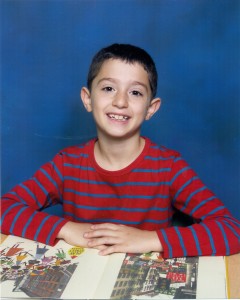 This makes me happy – for several years people spoke of the replacement of your typical incandescent lightbulb with these newer lightbulbs that were supposed to be more energy efficient. Now it seems someone has invented a better typical lightbulb that is even better than these newer ones.
Remember my joke last month about a fart tax to incentivize better behavior in terms of global warming? I had mentioned that farts and belches account for more of what contributes to global warming than almost everything else. According to the Economist, such a "fart tax" is being considered in New Zealand in order to incentivize changing the diets or farming habits concerning cattle in the country, which is a place where, it is said, that men are men and sheep are scared.
Gary Rosenblatt, editor of the Jewish Week newspaper in New York, gets Globalthoughts.com and one of his recent columns looks like he might have read my remarks last month. We could have both written the exact same thing. We both wrote about the deteriorating relationship between American Jews and Israel under Netanyahu's government. All I can tell you is that my wife has been going to Israel twice over this month for business and she tells our kids that she is going to Germany because she doesn't want them to stress over her going to what they call the "freaky place of death."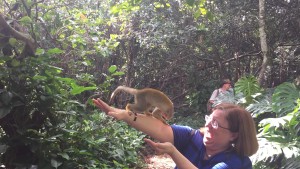 Here's a travel tip: American Airlines invested probably hundreds of millions of dollars in its new Flagship service which is a first class cabin between New York and LA and San Francisco. They serve the same food as business class; the cabin is drab grey and there is absolutely no pizzazz about anything they do or anything to make you remember that you flew first class on American Airlines for 6 hours. The menu is on a piece of white cardstock with a picture of an egg beater for no apparent reason. They do have a good lounge for these customers and it is similar to the Amex Centurion airport lounges (fewer people and better food than their regular lounges), but it is surprising that they would design this service and have nothing special about it. This at least is something that United and Delta still haven't done – a fairly decent first class lounge although nothing like Lufthansa in Frankfurt or Munich or any Gulf airline. All 3 US major carriers (Delta, American and United) are all grey, blue and red. JetBlue's Mint Service is much more interesting, but unless you get a private suite on JetBlue, what American does offer is one seat on each side of the plane, so if you want privacy, you get it in every seat. If you want to sit with your spouse or friend for the ride to talk, don't fly American Flagship but stick to their business class section.
Well, that's it for now. Join us next month for some serious travel news as our kids get ready for mid-winter break. We haven't told them yet where they're going!