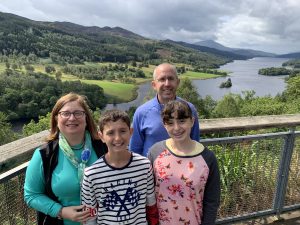 SCOTLAND – We flew through Heathrow instead of nonstop to save a good amount of money, but boy do you pay for it. Heathrow airport Terminal 5 takes an hour to transfer to a flight and it is probably one of the meanest places on earth with security officials on power trips who couldn't care less if you miss your flight. There is no real fast track for business class travelers in that airport because once they pull a bag for a liquid (which is virtually every bag), they have one inspector with everyone standing around waiting for that person to get to their bag just so they can look at the small thing of Purell you have inside. You can miss your flight and they couldn't care less. Terminal 5 is just huge. The other terminals are several miles away so don't even think of going from one airline to the next and I"ll tell you about my departure from Heathrow at the end which was also horrible. At this point, I totally do not recommend transferring flights at Heathrow and I intend to avoid that airport in the future because it is so mean-spirited a place that it just sends you off in a horrible mood. British Airways has fallen behind its competition in terms of what they offer on the NY-London route and, except for the fact that American is even worse, all I can say is that I can't wait for JetBlue to enter the market and I hope they avoid Heathrow. You can't even turn on the air flow on a BA jet these days and they don't cool the cabins down. The breakfast was just too lousy to even want to eat it. They are redesigning their planes but that will take a few years. I hate that airline more than any other; even United is improving. I flew it to Paris with Elizabeth in July and it was actually quite good if you flew on the Dreamliner.
Here's something about Heathrow you probably don't know – you can get Uber there and it costs less and is faster to ride uber into London than to take the Heathrow Express. Once you get to Paddington station, you still have to get where you're going. For about the same 35 pounds, you can just get an Uber into the city. A black cab is 90 pounds but if you negotiate with them, you'll get it for 70 because they know they have priced themselves out of the market. Inside London, black cabs are not a bad deal. At 3 pounds to enter, they are almost half the price of a NYC taxi and they can go in bus lanes. The drivers know a ton about the city and can give you good advice. A single ride on the tube without an Oyster card is about 5 pounds and you can probably get anywhere within central London for less than 10 pounds in a taxi, so at this point it's not a bad deal to take a taxi. I got a lot more done in an hour using a taxi than running around with the metro trying to get from one place to the other and in the summer the metro is crowded and sweaty, and it takes time to get up and down the escalators in those stations.
Edinburgh has a nice fairly compact airport which is rather pleasant. It offers Scotland's best foot forward. I think the Scots ought to leave the rest of the losers on the British Isles and break away. Here's another game changer – Gettransfer.com is a service on the internet like Price Line where you put in the transfer you want and you get bids back from various providers. Eventually, you get a very good price. I paid something like 65 pounds for a transfer that my hotel wanted 175 pounds for.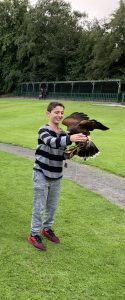 We stayed for 3 nights at a resort an hour from Edinburgh called Gleneagles which is mostly known for its golfing. It has good access to southern Scotland scenery, castles and is a good place to recuperate before hitting the city of Edinburgh, particularly if you are there in August for the Fringe Festival and the Royal Tattoo, which we were. Bring electrical adapters to these hotels; don't count on the bathroom shaver outlet working in most hotels abroad. The hotel is a very good one but under strain when it is busy. Getting people to pick up a phone in the various hotels in Scotland was a real challenge and it was also disconcerting that concierges did not respond to emails until I called managers to get them to respond. Scotland doesn't strike me as a hard-working place.
You can read about my earlier visit to Scotland in Global Thoughts from 2013. On this trip, we went to visit Sterling Castle, about half an hour from Gleneagles. It's worth an hour and the ice cream truck in front of the entrance has some fantastic home-made ice cream. Hotel drivers are knowledgeable about the area enough to make it not necessary to get guides for local tours. At the hotel, the kids enjoyed a lesson in falconry and clay shooting. They also did off-road driving for kids but found it really babyish. The dining room is extraordinary for dinner with lots of table-side presentations of breads, smoked salmon, salads and desserts. The facilities in the hotel are all excellent and have everything you want, and all eateries are very good. You can rent a bicycle to drive around and the nearby golf course is fun to bike or walk. You need a good 6 hours to make a circuit of the local area including Blair Castle, the Olde Yew Tree, Queens View and we also saw a glass shop on the way that included interesting items. Use GPS to get around traffic jams on highways. At this resort you should preplan all your meals and activities or else you might sit around with nothing to do once you arrive if it's busy – and it could be busy with groups at any time of the year. I've noticed that people hardly turn on TV's any more in hotels. They don't sell newspapers. Everything, including in airline lounges, has gone digital. You don't find work stations anymore either. At the SAS domestic lounge in Oslo Terminal A, you will find a well-stocked gym though!
After a relaxing weekend, we busted our butts for 2 days in Edinburgh trying to see the city and shows at the festival. The city gets jammed at festival time with too many people. The Balmoral Hotel is the best bet in the center of town; the Waldorf Astoria is off the beaten track. From the Balmoral you could walk to almost any venue within 20 minutes. I found it annoying that the gyms and pools at the various hotels in Scotland closed in the evenings. The hotel has a good brasserie and the concierges will help you if you are standing in front of their faces. Rooms can be small so an executive room with a nice city view is a good upgrade. The castle is too far away to notice and is not worth the extra money. We saw several shows ranging from an hour of 007 music to an illusionist from Britain's Got Talent, an acapella group from Oxford, and some crazy kids show that we all thought was the best of them all – The Dark Room Show. You can go online months in advance (starting around April) and buy tickets from the festival website and you can order a catalogue to be sent to you several months in advance. We pre-ordered to avoid disappointment but the catalogue is 400 pages long and there are tons of shows you could possibly choose from. If you join as a member of the Fringe for about $40, you get the catalogue sent to you for free and lots of half price ticket offers. It is well worth the money to do that. Almost every show we saw was great. One evening we went to the Royal Tattoo at Edinburgh Castle which is a parade of military bands. It is much more entertaining than you expect. It's a great spectacle with fireworks and the castle all lit up with digital backdrops and lasers; get your tickets months in advance online from the official website. Bring an umbrella and a warm jacket with you – it can be cold and it goes on rain or shine. You will be walking home after 11pm and almost every seat is probably good. I think that sitting a bit higher up is probably preferable and sitting close to the royal reviewing stand in the center with everything in front of you is also good – think section 7 or so. You can get general seating tickets online for about $100 each if you get online early enough or keep looking for a seat to get released. The hotel concierge was not helpful getting tickets, even with ticket brokers, so count on doing it yourself.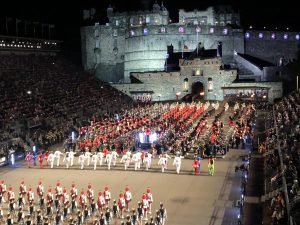 Although the concierges don't know I t and the websites don't say so, some of the stores stay open later during Fringe Festival. Marks and Spencer opened at 8am and stayed open till 8pm which was really helpful. John Lewis opened at 9 and closed at 6 and I never got to them. Sites such as the Royal Yacht Brittania are worth a visit (don't go for the VIP tour; a regular self-guided ticket is fine). You can buy a city pass either as an add-on to a Tattoo ticket or from the hop-on hop-off bus company. It includes fast track entrance to the yacht, the Edinburgh Castle and Holyrood Castle. It's worth it to get the fast track ticket even if you never step on the bus. It's a lot of fun being in a city that is all full of festival fun. Next to the castle (take at least an hour to see it), is Camera Obscura, another unique attraction that is fun for the kids and also needs an hour. If you go to the National Museum of Scotland, be sure and find the part of the museum that deals with Scotland and skip the rest. The Mary Close tour lasts an hour and is cute to see the underground areas of the city's history. Carlton Hill is a good thing to see on the way to the airport for a final view of the city. On the SAS flight to Oslo which is under 2 hours across the North Sea, the food was impeccable. Winner of the best cold lunch box on an airplane award and the kids were thrilled to get really good pizzas.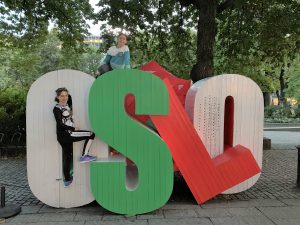 NORWAY – OSLO: It's a bit unfair to see Norway after seeing Scotland because on its own Scotland is pretty but next to Norway it rates pretty low on the scenic side. The country is very impressive to me; it is almost on the same standard as Switzerland. The airport train runs every 10 minutes or so to the center of town and takes just 20 minutes. Kids under 16 ride free with an adult. Exit at the Johan Gate of the National Theater stop if you are going to the Continental, Grand or Thief hotels. We went to the Continental and it is essentially perfect. The hotel's theater café which was closed during my previous visit was excellent. We had not one bad thing to eat our entire week in Norway. We started with a 3 hour walking tour of the city including a romp around the roof of the new opera house and ending by the fort and harbor-front. There is a new attraction that is a 15 minute film about the northern lights and it's a nice evening activity. By mid to late August, sunset is at about 9pm, which is a lot earlier than it is a month earlier. We had a full day of sightseeing, beginning with the Nobel Peace Museum, then to the Folks Museum Cultural Village which was cute and which was more to see than we expected even in a steady rain, then to the Flam and maritime museum. If you get to the folks museum before mid-August, you get lots of people in costumes outside the exhibits. The Fram was interesting because you could walk around these big ships and see ships that made polar expeditions and learn about those expeditions. The other museum was sort of lame but had a nice movie showing sights of Norway. The Viking Ship Museum we didn't see as it is a mile up the road from the others and doesn't have a direct ferry back to town (and don't count on getting a taxi there), and I am not sure the kids would have been interested in just looking at some old boats from 1,000 years ago that you can't touch. The ferry was useful and got us back to town in 10 minutes. My son wanted to see the ski simulator at the Holmenkollen ski jump and museum. There is supposed to be a zip line there too. We got rained out of the zip line but did the ski simulator. It's OK but not worth the drive up there, although you can get some scenic views of the city on the way up the hill. We took an expensive taxi to save time but there is a metro that goes near there. The Viking Planet is another new attraction that gives you the sense for an hour that you are a Viking. I thought it would be just for kids but it's fun for the whole family. After a walk past the royal palace, we had dinner at Engebret, the city's oldest restaurant, which was rather good. You can walk just about anywhere in under 20 minutes within city center. The next morning we headed to the airport to fly to Bergen. SAS's domestic terminal lounge has a fully equipped gym! Flight to Bergen is about 45 minutes.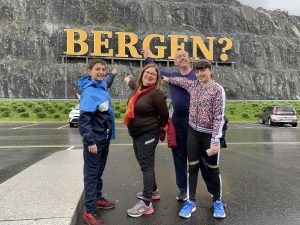 BERGEN: We met a car and driver who took us into town to see about 4 hours worth of sightseeing. We were lucky that there were no cruise ships that day. Getting up and down the mountain funicular was easy in the absence of all the cruise ships. There were some cool playgrounds for the kids a bit away from the tourist area. My kids were really impressed with these; they like that kids here get to take more risks without signing waivers all the time. Signs say ages 7 and up can play and in the US you'd have to be at least 12. Maybe that's because virtually everyone here has no problem skiing down mountains. It's funny because the country does not encourage entrepreneurs but it does encourage kids to take physical risk. Cubas was a really reasonable clothing store with cool kids clothing right in the center of Bergen. Tax free is easy here; you don't need to come to the store with a passport; at the airport they just stamp your paper right at the cash booth and you get the money back a few days later on your credit card. The best tax free shopping experience ever (took under 2 minutes at the airport) and you do care because VAT is over 20%. The fish market at the harbor in Bergen may be for tourists (locals catch their own), but you can find beautiful berries and good fish and chips there. Bergen is a very pretty city with some UNESCO listed sites and well worth a few hours of your time to walk around it. Olaf XVI hotel is a good place to have lunch or tea if you have the time. We drove an hour with some traffic to the Solstrand Hotel, our weekend hideaway after a pretty bruising week of travel.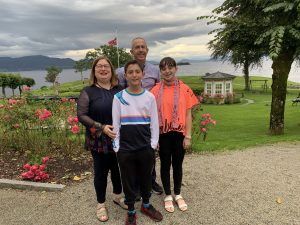 The Solstrand is not the most fascinating hotel you'll ever visit but it is small, very relaxing with lovely gardens, and the food and views of the fjord are excellent. There is a spa with a warm water infinity pool overlooking the fjord. The gym was recently renovated (the Norwegians are more into TRX and their own cable systems than the traditional Technogym setups), and the hotel built a pretty promenade along the waterfront. You can take a half hour walk into the nearby town of Os past a supermarket, and the cultural center has a nice café for lunch with some of the best vege burgers ever. You pass by some beautiful homes and playgrounds and they have a really great concept of a playground for adults which I would love to see in the US. Most of the play areas in the US are for kids, you know. It was a very clever setup that took up little space but you could do so many things there. Our connecting junior suites were beautiful with lovely wood work and fjord views. The prices here are quite reasonable. Not much to do at night, but there is a bar with a DJ and the weekend we were there they had quite a few parties going on. Again, the dining room was excellent with a 3 course dinner and also a breakfast buffet. We were all quite well fed.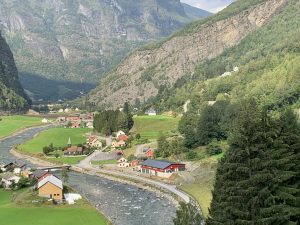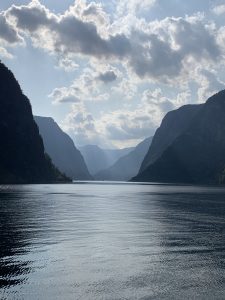 Onward we went on a beautiful 2 hour train ride from Bergen to Myrdal. The ride is very scenic and perhaps just as nice or even nicer than its more famous sister train that runs from Myrdal to Flam, the Flam Express. You can have some lunch in the train station and I recommend leaving an hour to do the transfer although you could do the transfer in 5 minutes. You can leave luggage at the designated spot if you have suitcases. A guy in a green uniform will tell you which cars are the emptiest if you ask him discreetly just before the trains pull in. You want to move your butt when the train arrives and sit on the left-side (far side) of the carriage. The train will pull out toward the direction from which it came in. Asian groups come in and reserve seats; make sure you are not lining up for a train for which they have reserved seats. These Asian groups are a royal pain; they take pictures of everything and save spaces in the queues for their friends. The ride from Myrdal to Flam is an hour and once there, you can visit some souvenir shops to pass the time.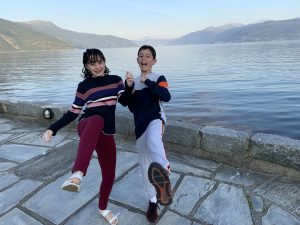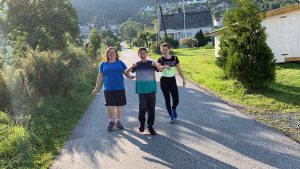 The ferry to Balestrand leaves around 3;30pm, so it is best to take the 10am train to Myrdal and the 1:30 train to Flam. You can get to Balestrand directly from Bergen by ferry in about 4 hours but then you have to double back to do the train rides so it pays to go this way. You never have to walk more than a few minutes to get from train to train to ferry to the hotel, so don't be afraid of lugging a suitcase along. The ferry at Balestrand lands less than 100 meters from the entrance to the Kviknes hotel. The ferry has some great views and it is fun to stand in the front with the wind in your face and enjoy the fjords (take a windbreaker and sunglasses for the ferry ride). The ride is about 90 minutes. At the hotel, the piano player does not play on Sunday nights and the local museum of tourism is closed on Monday. If you tire of the dinner buffet, you can get a 4 course meal for a supplement of about $50 which is totally worth it. Most people stay one night; we stayed two.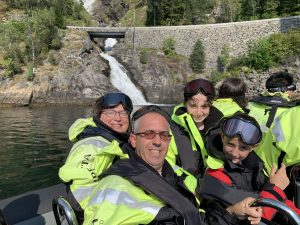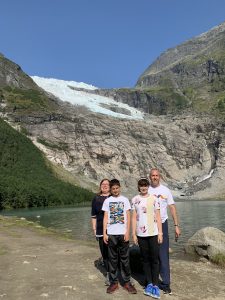 There are a number of pleasant diversions within the small town of Balestrand including a tour of an apple cider factory, a rib boat (a kind of speed boat) ride on the fjord with guided commentary which goes out daily at 1pm for 80 minutes, St. Olaf's church which inspired Disney's Frozen (on Sunday evening the visiting reverend from the Church of England who rotates every 2 weeks told us about the history of the church shortly before the evening service); and there is a scenic and easy Heritage Trail you can walk around the town.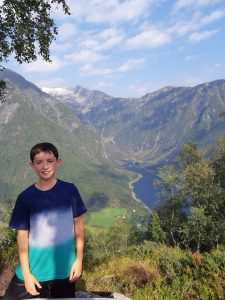 The kids went on a guided hike up a mountain without us with "Tron", a 71 year old guide who is quite fit and known around this town of about 800 residents at most. To reserve something like that, call the Balestrand tourist information office (look it up on Google) or correspond via email. They do not exactly pick up the phone there or respond quickly to email, so do this a month in advance. Expect to spend some time doing this; the hotel does not have a concierge. A good number of activities are about 3 hours drive north that involve going on hikes on glaciers. This hotel is the most northern full service property but they are building a new hotel "Harastolen"a few hours north of here at a town called Luster. We heard about the Paris of the North and some cool places way up north, but you should know that the Northern Lights is a big gamble; you should expect to be there a full week freezing your butt off (people wear underwear with battery-operated heating pads) because the lights don't show up every night and you could be stuck waiting a few days at a time.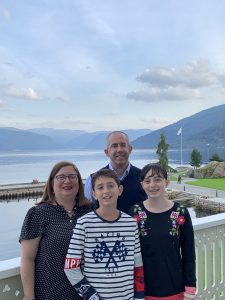 The Kviknes is the largest tourist hotel in the country and does a lot of bus tours. It has virtually no facilities except for a small gym and a ping pong table. The historical section of the hotel is the part of the hotel in which you must stay, otherwise the modern building is like a 3-star hotel that could be anywhere. Our two room connecting suite was cute but tight; the kids room looked like a doll house and we all shared the bathroom and had sinks in our rooms, but it had a beautiful terrace overlooking the water. Lunch at the apple cider place is supposed to be excellent. The hotel also had a great breakfast buffet and lunch at the lobby bar also worked well. It is great value for money. They have a lot of East European staff, all of whom speak good English.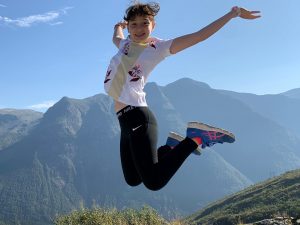 Our second full day we went out sightseeing with Willy, the only taxi driver in town (so reserve him in advance), and we went out for about 7 hours on the normal tourist route. We saw some cool observation deck, hiked some wooden paths and a bridge near some water falls, had some lunch at a rest stop area, visited a glacier and the National Glacier Museum, and visited a stave church which was at least 500 years old. The airport at Sogndal is very small but takes itself rather seriously. Wideroe airlines runs a good show; sit on the left hand side of the plane for the 6:30 flight back to Oslo. It is first come first served general seating so line up early, run to the plane, and get a good seat. Some seats are already taken by passengers originating in another city. We liked Norway – people were friendly and nice to tourists. They say Yes and we all want to go back again. The airports work really well although there was no place to change money at the Oslo airport after 8pm so I left with some notes. An hour's flight from Oslo takes you to Copenhagen; they fed us a nice dinner in the Gold Lounge at Oslo and the Starbucks near the duty free shop had some good things to bring the kids to eat. At night, a 20 minute taxi for $50 gets you to the hotel D'Angleterre, which is definitely the #1 choice now in that city. Just watch out for oncoming bikes when you get out of your taxi. They are more dangerous than cars.
COPENHAGEN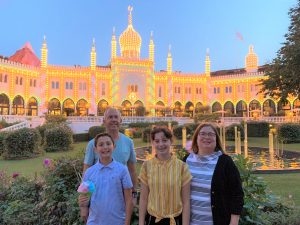 This is my second visit here and, just like last time, I feel this is an under-rated city that has great food, and is a lot of fun. The D'angleterre hotel was renovated and is again the #1 spot with beautiful decorating and a great restaurant which actually has a Michelin star. It's basically got everything you want such as a pool, good gym and even a machine to spin dry your bathing suit, including same-day print editions of the NY Times which I hadn't seen on this trip except occasionally in Oslo, Bergen (in one lucky find somewhere), and London. There are no views but there are no views anywhere in this city. There are fast and frequent airport trains that go straight to the Kings Cross station by the hotel but if you travel to the airport during rush hour you should get the tickets in advance and avoid lines at the ticket machines. Taxis are cheap enough and the ride is 20 minutes or so, except maybe 30 in rush hour. Copenhagen airport is awful; with lots of lines, no fast track for business class and it's a sore spot to an otherwise great visit. Just make sure to only fly SAS out of that airport and don't fly with another airline because the other airlines don't have personnel on the ground there to help you if something goes wrong.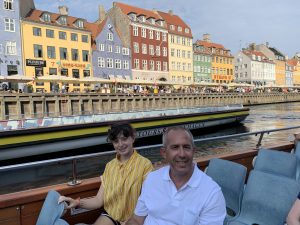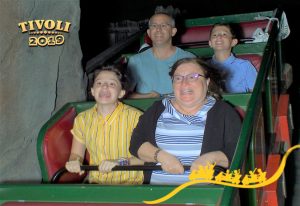 We had a 3 hour walking tour of the city; it's got lots of nice things to see. The Little mermaid is a bit of out of the way so you can either walk there on your own or see it from one of the canal sightseeing boats (the Stromma company is a good choice and the one hour tour is sufficient). I learned a lot more on this tour than I did walking around by myself a decade earlier. We saw the local synagogue and heard interesting stories about Dutch jewish history from our guide Charlotte who is listed in the toursbylocals website. I've had good luck booking tours through that site and if you book the 24 hour cancellation insurance and don't use it, you can roll over that premium to your next tour so it is a good investment. We visited the Jewish Museum which you can see in 10 minutes. Scoops gelato is a little stand by the national theater and is really good. Next door along the waterfront is a restored hotel with home-made popsicles out back by the water side cafe. We had a great dinner at our hotel (I didn't know until after we ate that it had a Michelin star and it was really quite good, the food was innovative, and the chef worked with our dietary restrictions), and the kids loved an evening at Tivoli Gardens, which was the #1 reason I wanted us to visit Copenhagen – every kid should have a chance to see it at least once. It is a classy outdoor amusement park with stage and laser shows and lights and great rides, and you should arrive before dark and then see it all light up at night. Karen was terrified by the roller coaster but earned some mommy stripes with the kids by taking her lumps and we got a great picture out of it when we got off the coaster. The Gardens are a taxi ride from the hotel; the Nimb hotel is within the gardens and I stayed there last time but I wouldn't recommend doing that with kids. There are some very nice pedestrian shopping streets; we didn't have time to do shopping although Karen found some nice kitchen items to buy. There are some open-faced sandwich shops here that are world-famous; one of them we went to is Aamans, which was not cheap but which had some of the most beautiful sandwiches you will find anywhere. A bit more about the Tivoli Gardens – the kids had a ball and some of the rides were innovative. The place has some class to it that other amusement parks don't. We walked to the top of a church along a shopping street which has a ramp running through it. The view was nice but no big deal. At least it only takes about 5 minutes to walk up.   We visited what we were told was the world's largest Lego store but the one in New York City at Fifth Avenue and 23rd Street is much more impressive.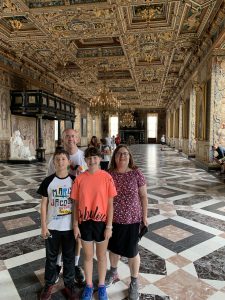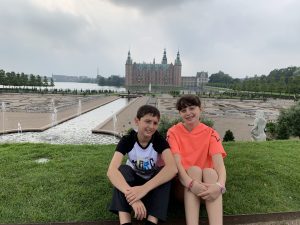 The next morning we went to Frederiksburg Castle, about an hour's drive from Copenhagen. We used a taxi to keep things on time although there are other options. This was a beautiful castle that was fully furnished and gives Versailles a good run for its money. There are also some nice gardens. Allow at least 90 minutes. I was going to see the Kronberg castle which I had seen last visit, but our hotel concierge in a wise move sent us here instead. Have the local tourist office just outside the entrance to the castle call for a return taxi if you can't find one. They will call back to confirm that you ordered it so expect that callback. Fortunately these days taxis everywhere are taking credit cards.
My tale of woe at Copenhagen airport involves 3 ladies jumping the queue in front of us that looked right out of the BBC comedy Absolutely Fabulous. They had about a dozen huge suitcases and took about half an hour to check in. By the time this circus ended, the counter agent didn't want to check us in for the flight and we wound up being stranded because the agents at the airport (BA had no personnel there; they send you downstream to Mondelez Aviation which represents all the foreign carriers in the airport) had no access to the British Airways computer system. By the time they got through to BA, the flight had left and then BA refused to honor our tickets and I had to buy new ones to get on the next flight. They said there were no seats; within 10 minutes my travel agent had us booked on them although I had to buy the tickets. For this there is travel insurance and I have always bought the Select policies from Travelex.  There is no fast-track at the airport for these airlines business class passengers. It took us over an hour to get from check-in to the gate. It's just an awful place and I would just say avoid any carrier other than SAS because it's clear that the airport favors the local carrier SAS.
HEATHROW OVERNIGHT – we spent the night at the Hilton connected to Terminal 4. It was a surprisingly good hotel with a decent gym and a little pool and the breakfast was rather good. The kids loved the pancake machine with the banana and Nutella sauce. Family connecting rooms are decent and not tight. Staff were friendly. You can order an Uber to pick you up at the hotel and take you to central London; consider getting an Uber VIP car if you have more than 4 medium size (25 inch) suitcases to put in the car. There are 5 Hiltons at Heathrow; one is within a mile of Terminal 5. We had last stayed at a Sheraton which was awful. Next visit we've booked the Sofitel which is walkable to Terminal 5 and supposed to be good. The Hilton's rates were very reasonable. A new airport hotel worth noting is the Atrium but it is a drive from anywhere.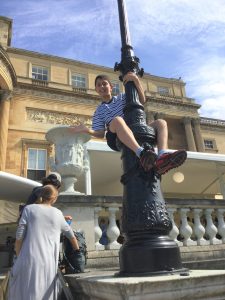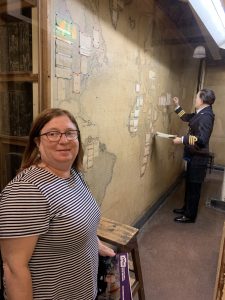 London in Summer – we wound up here on a last minute basis after being diverted from the Bahamas and the resorts around London were all booked up, so we went to a city hotel for Labor Day weekend. The silver lining was last minute negotiating by our travel agent at good hotels. The Savoy was one I'd always wanted to visit since their renovation, one that was sorely needed. It remains a sprawling property. Its family rooms are basically two connecting bedrooms with one bathroom and it is much better about getting in and out of bath tubs than a decade ago. River view rooms cost too much although they are festive because you can see the Thames river and the London Eye. We got a great deal on an inner courtyard family room so we took it. The location is festive and an easy taxi or subway ride to anywhere in central London. Taxis are only 3 GBP to enter and they can ride in bus lanes so it has actually become cheaper and faster to take a taxi than to put your family on the tube; unless you get an Oyster Card which costs 20 pounds for a family of 4, it costs almost 5 pounds for a single ride on the subway per person and you may not wind up riding the metro as often as you think (I only rode it once or twice). I could get a lot done in an hour using taxis in a way that the metro did not quite help (ie; the drivers will tell you exactly where to go when they let you off). The hotel's pool and sauna close at 7;30 on a weekend evening and I thought that sucked. Breakfast was a la carte and you could be stuck waiting half hour for it to arrive. It's not my favorite London hotel and I would not likely go back. I still like the Langham (much closer to the department stores) although we are set to try the storied Claridge's in December one weekend and the Langham the next, and then I'll decide for sure which is best in town. A few years back we tried the Dorchester but the location was really inconvenient. We saw two good shows: Nine to Five, a remake of the 1980's Dolly Parton movie, and the Bank Robbery Gone Wrong. Both were great and they were not our first choice shows, but I got tickets for a steal from the Leicester Square half price booth. You can get tickets for a Saturday show on Friday at that booth as well. That's one thing I love about London – you might wind up at shows you didn't think you want to see and then find out they were great. The kids had a great time. We visited the Cabinet War Rooms and the Churchill Museum which are both part of the same attraction. You need a good 2 hours to do this, plus the waiting in line time unless you get a timed ticket. Toward the end of the day, you have a good chance of quicker entry without a timed ticket, but you do need 2 hours to see this. There's more to it than appears at the surface (ha ha! – it's all underground)… Covent Gardens had good cookie and gelato places at the end of the covered market area although a bunch of the stores are US chains and it is sorta boring to travel and see all the same Lush and Body Shop stores you see at home. There was a decent Italian restaurant on the corner across the street from the Savoy that got us pre-theater a 3 course meal in and out in 30 minutes. Uber works in London but instead of telling you exactly what it will cost it gives you a low and high range of what the fare might be, so it is a bit of a guessing game. At Covent Gardens, there was this guy selling neckties for 20 pounds each that were really cool. (Laura Neary? I"m not sure because there was no label on the tie but this seems to be what showed up in a Google search that matched.)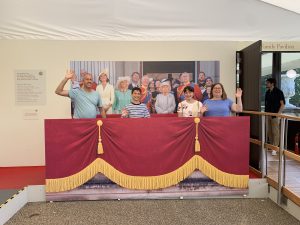 We visited Buckingham Palace to see the tour, which is only offered about 10 weeks a year. They run a very good show; Get lots of people in and out efficiently and they show you a lot of stuff and the guides are well trained. It made me feel embarrassed that we have nothing like that anymore at the White House. You can get timed tickets on the internet. On Oxford Street, the Marks and Spencer near Marble Arch is the bigger of the two stores. In late August, I got great deals on bathing suits and shorts for like 10 pounds each. Alas, John Lewis kids section ends at size 12 (Marks and Spencer doesn't go that much higher) and it is getting close to the end of my being able to shop for children's clothes. I don't really want to bring home stuff to teenagers.
On day of departure, we took an early morning walk along the Thames. From the hotel, you can see the London Eye and the Millennium Bridge beckons. We had been blessed that weekend with London's best possible weather. We started out to Terminal 3 and arrived 2 hours before flight time and Terminal 3 is just a horror show which is where American Airlines flies from. Fast Track security sucks because of what I wrote earlier; the lounge is 20 minutes walk from the gate. By the time we checked in and got to the gate, they were already boarding the flight and we didn't even have VAT receipts to try and trade in for refunds. AA's food is awful and you really have to remember to buy some stuff at the airport for kids, no matter what class of service you are in on board. The pasta with mushroom sauce they served in coach would cause a prison riot if they gave it to convicts. The snacks were wrapped in plastic without labels and the flight attendants didn't even know (or care) what they were. AA is still a pretty crappy airline even though the 777 is a better plane to fly with 1;2:1 seating. I strongly advise JetBlue to avoid Heathrow; there is no reason to fly through that airport and I would pay extra not to transfer through that place. Here's another stupid thing – they put SSSS all over my boarding pass which tells me that I've been selected for random screening, which basically means take off your shoes at the gate. Don't you think any terrorist knows what SSSS on the boarding pass means by now? Just give the explosives to your wife or kids. Just to give you an idea of how moronic the British Airways people are, in Terminal 3 I wanted to talk to a customer service rep about our experience at Copenhagen. There are no customer service reps at the airport. You have to call on the phone. I spoke with a man whose badge said he was the Lead operations manager. He told me that it was silly of me not to fly to Nassau that day because all kinds of people were still flying to Miami to be with their families in the event of a hurricane. At that moment a Category 5 hurricane was passing within 100 miles of Nassau. Had the man looked up at the screen above him, he would have noticed that every flight that day to the Bahamas or Miami had been cancelled. And this guy was the head of operations at the airport! Does that man win the moron of the year award?
Nevertheless, BA refused to give us a refund on our Nassau tickets and hasn't even responded to me about refunding the over $500 of taxes on each of 4 unused tickets. Their executive customer service department insisted everything was my fault even when my travel agent proved that they were the only ones in control over my ticket and that my travel agent could not do what they told me my travel agent was supposed to do. They just simply screwed us in Copenhagen with not a single person on the ground at the airport who could help and disclaimed all responsibility. Except for tickets already purchased, you are not likely to ever see me on a BA flight again for the rest of my life and Heathrow airport is on my total shit list. BA has the worst reputation for customer service of virtually any airline in the world today and I can't wait for JetBlue to wipe the floor with them in the business traveler market when they start flying to London next year. All I can say about British Airways is that if they are representative of Britain, you would never have seen me join World War II to save that country from the Nazis. I can say that because an airline is made up of lots of people and almost uniformly everyone at BA that I talked to was awful and almost everyone at Heathrow was mean. Today's Germans are infinitely more pleasant to deal with than today's Brits and I can say that having visited both countries this past month. And a country that is sitting with the likes of May, Corbyn and Johnson as their top 3 leaders is pathetic. Their act of national suicide and descent into has-been national status couldn't happen to a more deserving people. If Britain after exit wants to be relevant, it had better have an airline and airport that is friendly to people doing business in the country. Taxes on a business class air ticket into Heathrow are over $1,000. Right now it is doing everything it can to drive people away. There are lots of better options and you can bet I'll be taking them. If I were president and the UK asked me for anything, I know what my answer would be. When you're a tourist, the only people you ever really meet who aren't taking your money when you meet them are the people at the airport. So it matters if they're nice.
Readers of globalthoughts over the past 20-odd years seldom see me complain about anything. It would have to be really bad for me to be this vocal about it. My wife deserves her privacy but suffice it to say she was exceedingly upset.
There are lots of new shows for London theater coming out in the fall which is a good thing since so much of what is playing there is a carbon copy of shows playing in New York. We are expected to be there for the week of Christmas attending the Limmud conference, which I have spoken at for quite a few years over the past 2 decades. I didn't expect to visit London in late August because I know that I will be there in December but London is a very fun place to visit at this time of year when the weather is pleasant just before it starts to cool off and start raining.
Here is a funny thing to know: The Bahamas got hit by a Category 5 hurricane. A careful reading of a top notch travel insurance policy said that a hurricane warning and a declaration of a state of emergency by itself was not a reason not to travel there. The place you were going to would have to be uninhabitable. But you couldn't know if it was unless you traveled there and waited for the place to become uninhabitable which basically makes no sense. In real life, your insurer might be more practical in such an instance, but travel insurance generally works better insuring against death or sickness that prevents travel than avoiding a place that is being threatened by a hurricane. It used to be that hurricanes struck a particular place in the Bahamas and Florida a few times a century but it is happening much more often now. I wouldn't recommend traveling to the tropics in late summer and insuring against a possible hurricane. Two years in a row we've been caught by tropical disturbances that threatened our travel on short notice. I'll just stay away from those places for now. My wife thought I was a reckless idiot to even think of planning to go out there; I plead no contest.