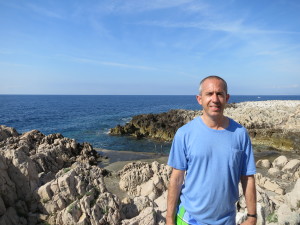 A friend of mine does comedy routines at comedy clubs around the country and he told me that you just can't do Hillary Clinton jokes, because nobody wants to hear about her. That to my mind is a strong signal that she is not going to gain traction as a political candidate amongst ordinary people.
My kids went to see the Lion King with their visiting grandmother on a Sunday leaving Karen and I alone for 3 hours. We were at a total loss the whole week figuring out what to do because it's been close to 10 years since we had time on a Sunday without having to entertain the kids. We wound up sitting in the lobby of the Marriott hotel across the street from the theater sharing a hummus platter, some coffee cake and lemonade. And we just sat talking. I guess that's why we got married; we were happy to just sit for 3 hours and talk to each other. Not that you should think we never do anything on our own. On Tuesday nights during the summer, it's "date night" for us and we go exploring some part of the city without the kids. There are so many new areas of Manhattan that don't feel like Manhattan such as the High Line pedestrian walkway above the streets, Governor's Island and the whole area around Battery Park. For example, we had dinner at Gigino's, a really good Italian restaurant with a clear view of the Statue of Liberty and glorious sunset views across the harbor.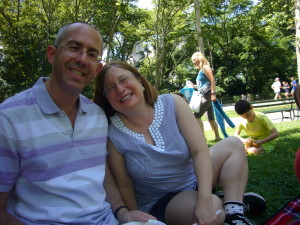 We went sightseeing in Philadelphia with an excellent guide named Tom Walker, recommended to us by concierges of top local hotels. He promises your money back if you've had a better tour. I doubt anyone asks for refunds. An example of a benefit you get with a guide is finding out you can see the Liberty Bell looking straight through a window without standing on the long line. And that you can get into the Independence Hall on an earlier tour with your timed ticket just by hanging around for leftover spots by people who didn't show up. But Jeremy could only take so much of it. After a few hours, he wailed "Please, no more history."
The Broadway show Mama Mia is closing in September after a 14 year run and, if you recall, I proposed to Karen from the stage of that show 12 years ago when I asked her "to be my real life dancing queen." We went with our two science projects to see the show once again before it closes and went backstage afterward. The actors had all changed but the stage manager remembered us. He told me that in all those years nobody else had pulled the same stunt.
How's this for the worst Father's Day Card ever: Happy Father's Day Old Father I miss you so much You were the best dad ever. Love Jeremy. Comes with a drawing of some rodent eating a plant. So if you didn't like any of your father's day cards, just know, it could be worse….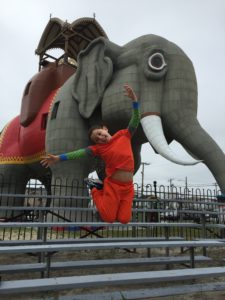 Consider the following: You can buy a dog from an Italian breed that is famous for sniffing out truffle mushrooms and makes really cute pets. The dog untrained from the breeder in Tennessee is $3,000; if it is trained it is $6,000. Which means for $3,000 you get a dog trained for life to be well behaved. There is a 2 year waiting list among a select few that are even eligible to get one. Now consider what costs are for a kid with behavioral issues in a special school over roughly 15 years of schooling from nursery thru high school where you hope your kid will be well behaved to get into college. Not to mention medication costs. And when you have a kid you don't know what kind of kid you will wind up with but most boys have behavioral issues. It's clearly no contest – for 1/15 of the price of just one year's tuition in Manhattan in a special school you can get a fully trained dog of good breeding that finds mushrooms.
My mother in law was visiting for the past 3 ½ weeks and I took my annual getaway trip, this year to France. No matter where I am in the world, it is always funny when I say that I am traveling away from home because my mother in law is visiting. It is a universally understood thing. See travel notes below.
If there were one toy that has outlasted all others and that is consistently something my kids play with, it would be Magna Tiles. You can build so many things with them and they are durable – they probably last forever. They are magnetic tiles of assorted sizes and shapes. My son just built a cityscape with them including buildings, bridge, and a stadium.
Greece – Free everyone from their misery and just let the Greeks exit already. European unity is not going to be achieved by bailing out the Greeks for avoiding reality and then having Portugal and other weaker countries line up for handouts because they see that they can. Some of us miss all the pretty currencies that they used to have in Europe and want to see all those zeros come back so that we can go crazy calculating exchange rates, such as in Italy which was at roughly 1,700 Lira to the Dollar. I would assume that if the Greeks are going to exit, they need to keep it secret for awhile as they need to print up new currency and that takes time.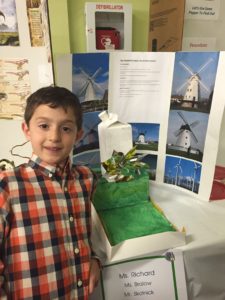 Lebanon – I think the Israeli military will launch a pre-emptive strike against Hizbullah at some point in the next year because reports state that Hizbullah will want to launch cross-border raids aimed at actually taking Israeli villages under control and perhaps using tunnels to cross the border. The Syrian border will not be quiet in the next confrontation as it has been for the past 40 years. The Israelis might want to knock out Hizbullah now that Assad is no longer viable in most of the country and it is really the Iranians who are increasingly running Syria and who will want to use it as a launching pad against the Israelis. These problems are strangely enabling Israel and Turkey to seek out their mutual interests and lower the temperature between them. The Turks are not happy about seeing Iran take over the neighborhood around them and going nuclear and the Saudis have been working hard to get Turkey to play ball with them as opposed to the Moslem Brotherhood.
Russia — A few months ago we were hearing big-time how they are running out of money. Now, no such talk. Things seem to be stabilizing there. Putin is holding out.
China — Their stock market is going to take a big hit soon. The government can probably control it without having the whole economy tank but China has got a lot of problems going on underneath the hood.
Yemen — The Saudi prince took a big gamble there. Some are calling him a failure but so far it seems that the Saudis are getting what they want out of it which was to block Iran in Yemen. Now the hard part begins which is getting a government in place that is friendly to them.
Egypt — That country would be utterly bankrupt if the Saudis and Emiratis weren't bankrolling them. Sisi seems to know how to fight but on the economic home front it is just a bunch of old style big project thinking without any real sense to it. But the Gulf states need Egypt as much as Egypt needs them.
Pollsters are increasingly unable to reach people who actually vote. People are not watching TV's and using PC's. Their telephones are often unlisted cellular numbers and people with phones at home are often connected through internet lines that are unlisted. People exaggerate their likelihood to actually vote. The upshot of this is that pollsters are increasingly failing to report what voters will actually do and this trend is expected to continue in 2016. You can basically ignore the polls for pre-election guidance.
I think the only way to get rid of spam mail is to charge for sending email. I would be thrilled to have this happen.
I have two new pair of pants that are both comfortable and useful; one is from Eastern Mountain Sports and the other is from Lululemon. They are useful because they are lightweight and have zipper pockets; too often phones and keys fall out of sweat pants pockets. You can run in them and they weigh little.
Reports of weak spending in the US during the first quarter 2015 due to cold weather doesn't explain why online spending didn't make up for it. I don't think that online spending in the US is that much of a factor yet. In China right now, online spending is really making a dent in retailing.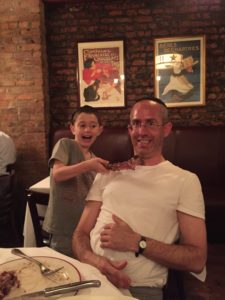 US Military – it is becoming more apparent to people outside the military that the US military is increasingly vulnerable to technology that is making it easier to defend against big ticket military items at affordable costs. This is important because the reason the US won the cold war in the 1980's was that they came up with very expensive technologies such as Star Wars that the Russians couldn't afford to keep up with if they wanted to defend against them. Not so much anymore. Today that huge battleship might just be a sitting duck against anti-access or access-denial warfare, which is the modern version of jujitsu being sported by the likes of Iran, North Korea, Russia and China. Strangely, the nuclear option is also among the cheaper modes of warfare and it becomes more tempting for countries to consider pushing the nuclear button against higher powers that they cannot compete against. Which is why the US has to care about all these countries in dangerous neighborhoods going nuclear, which is what will happen if the Iranians go nuclear. The US military has problems with parochial members of congress who are more interested in their districts than in the national defense, so you have wasted money going toward the F-35 which is probably already obsolete against the B-3, useless bases that they won't close and pay packages that are so high that in another decade or so a very large percentage of the military budget will simply go to pay benefits. The challenge is to create technologies that increase costs for the enemy to defend, but then again it also pushes them toward going nuclear faster. It is a tough game to play being Pentagon strategist; even harder when you have to get your funding from a politically minded Congress.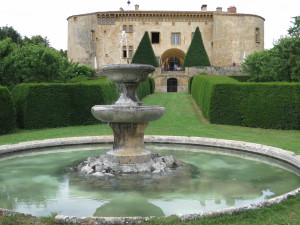 Travel Notes: France interior and Riviera – Over 4 days I visited Chateau Bagnols, Lyon, Terre Blanche and Cap du Ferrat near Monaco. Lyon is France's 2nd largest city and it has a nice airport. A 45 minute taxi ride takes you to Chateau Bagnols in the 3 block long hamlet of Bagnols that had one little grocery and cafe. There is not even an ATM there. If I were a TV anchor doing a standup in France and were honest about it, I'd have to say This is Ivan Ciment reporting from some town whose name I can't pronounce, because I can't pronounce anything right in French including the name of my hotel. When I check in, I ask the desk clerk to tell me how to pronounce the name of the hotel and the town I am in. This is an 800 year old castle turned into a 5 star hotel with 27 rooms, very authentically done right down to the commodes in lieu of standard toilets. I was in Lady Hamlyn's apartment which was dedicated to the English person who restored the property. There was no A/C in the older rooms (but there is in the newer ones that look more like standard hotel rooms and lack all the charm) but it cooled off at night and I figured it was interesting to see what it was like to live in a castle for a day or two a bit like you might have lived a century or two ago. OK, so they have satellite TV but many of the channels didn't work. There was a nice spa with indoor pool and a small workout room just large enough to qualify as a fitness center for the 5 star rating, and there were some nice gardens to walk around. You could borrow a bicycle and go riding along the paths and see the vineyards. The castle is at the top of a big hill and you can see the countryside all around you; it is very pretty but you could see almost the same view from Villa St. Michele outside Florence, Italy. The nearest ATM was a few miles away by the train station which is what I used to get into Lyon. There are several trains a day (not all use the same station in Lyon) and the direct trains take about 35 minutes. Lyon has a good subway system and in the center you can walk around pretty easily. One thing though — I notice in this country that there are escalators to go up but only stairs to go down in public places (not in shopping malls which are privately owned places). People who have problems walking more often have problems going downstairs than upstairs. Galleries Lafayette and C&A offer good shopping and are in a big shopping mall next to the main train station at Due Parte; Au Printemps does not have a children's department in Lyon. The Museum of Miniatures and Cinema was an unusual surprise. It features several floors of exhibits of miniature movie sets used in sci-fi and other movies as well as all sorts of props, costumes and details as to how special effects are created in these movies. Definitely worth an hour of your time if you are in the area. The museum is in the old town part of Lyon which is along the Rhone river and feels like Lucerne, Switzerland. There is also a food hall named after a local famous chef Paul Bocuse; in this country they name temples after chefs. I spent 2 nights in the castle; most are satisfied after one night but I started my trip here. Lots of people go to wineries in this Beaujolais region; that's not my thing but I was happy to just relax, cycle around and enjoy the quiet of Lady Hamlyn's office in my apartment. Some Asian couple came via 2 helicopters parked in an open field, one of which had a pilot that dressed up like Indiana Jones with all the jewelry hanging from his neck and spent the whole evening with another pilot using some kind of contraption that looked like a small gas tank lighting up and smoking cigars. The Lyon airport was a mess with everyone being a bumpkin taking forever to get through security; at Nice airport it was much more efficient with more experienced travelers. For whatever reason, the hotel arranged the transfer from the airport by taxi which cost 145 Euro; the hotel transfer back to the airport with a local taxi also arranged by the hotel was 73 Euro. Trains and roads in this area can have delays even though you figure they are in rural areas. My flight from Lyon to Nice was an hour and cost $50 and amazingly nobody wanted to pay an extra 10 Euro to get an extra legroom seat such as in an exit row. Airlines have a problem because nobody wants to pay a dollar more than the published fare unless they have to. It's great for the rest of us, but it's interesting how humans are so petty as to what they will tolerate when it comes to this especially since the rest of the plane was full. I ran into somebody who came all the way from Australia to take a cruise to Alaska, the highlight of which are these shore excursions to the glaciers by helicopters at about $350 a person. They said to me "Of course we would never pay for that." Of course, they already paid 20x that amount to fly over here and take the cruise. I just don't get it. To my mind, it's penny wise and dollar foolish.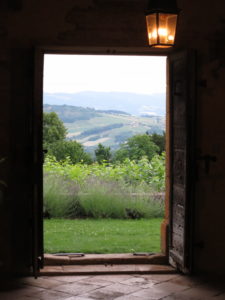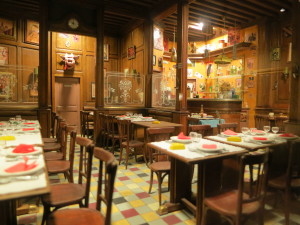 Terre Blanche (pronounced ch)—About 45 minute and 135 Euro taxi ride from Nice airport, this family friendly resort has large villas with terraces and mountain views built around a clubhouse with a big pool. Several GPS systems couldn't find this place so either pay more for a hotel-arranged transfer or make sure you have a good set of directions and the number of the hotel so you can call them. It had several restaurants and the brasserie was good, with rather good desserts. I found that menus the whole week were weak on salads and starches and so I would order a mixed salad and a side of mashed potatoes along with my fish and it worked well for me. People told me that I would see Arabs everywhere; except for the shopping mall in Lyon I saw none and in fact the table next to mine at dinner at Terre Blanche was all Israeli, and the next evening there was a kosher wedding going on at Cap Ferrat. Some terrorist made news just outside of Lyon a few weeks later; these guys make the news out of proportion to what you actually see in the area. This hotel was a Four Seasons resort until recently and was designed by a German in 2004. Lots of nice art and very tastefully done. This is a place for golf enthusiasts and there is a kids camp. Definitely more reasonably priced than other resorts in the area, but not much to do here and I didn't think any of the settings were interesting enough to photograph. The spa was very nice and the gym quite good – the main focal points are the beautiful indoor and outdoor pools; this is a good place for meetings and for people in Europe to go for weekend getaways, but I'm not sure it is compelling enough for people in the US to go there. Evian is not so exciting either but the setting is beautiful, the food is quite good and you have the town of Evian, the ferry to Lausanne and nearby Geneva, which gives it the nod over this place. This area feels like a resort in Northern California like Meadowood. You have to walk up and down here a lot and there is no main building with hotel rooms in it; there are golf buggy shuttles around the rather sprawling property.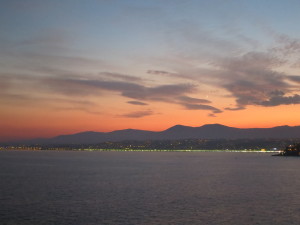 Cap du Ferrat – This exclusive cape somewhere between Nantucket and Palm Beach is set roughly halfway between Nice and Monaco. The water is way below the property lines and the sea water is cold at about 72 (22' C) degrees in the summertime and there are jellyfish. The Grand Hotel Cap du Ferrat is now part of the Four Seasons chain and it is rather compact at 72 rooms including one main building and a few larger rooms built as small residences, some with private pools. Food here is off the wall expensive even in the more casual outlet. They were nice enough not to charge me for my side dishes though. If you want any Wow factor in this place, you need to get a good room and, in any event, you don't see much of the sea even from the sea view rooms. The rooms themselves are modern and white tones and very nicely done; the residences are a bit dark and really have no view of the sea, even if they say they are sea view. If you want more striking views of the sea and the cliffs at a resort from your hotel room, go to Reids Palace hotel in Madeira, off the coast of Portugal. The spa was decent with an OK gym; the pool is very large and reached at the hotel's beach club by funicular, but the water is very salty and you will want to shower poolside as soon as you get out; they lend you goggles if you want to swim. You can walk along the rocks above the sea but it is off hotel property and you should take good shoes and water. You can go swimming in the water if you dare. It is an interesting walk along the streets in the nearby residential areas with beautiful mansions and a few minutes walk takes you to a lighthouse with sweeping views of the coast toward Nice. Signage around here and at the hotel can be poor. There were a good number of American families vacationing here. There are some local attractions ranging from Cannes, Nice and Monaco with water sports, an aquarium and museums. In the summer, over a million tourists populate this area.  I was underwhelmed at this hotel, in terms of the whole setting, rooms and food and value for money. Again I took a few pictures but mostly so that I took a few. The water is blue here. A lot of this place looks like Portofino in Italy; also an overpriced tourist area, but the prices here are even higher than at the Splendido. In the US, you could go to Post Ranch Inn at Big Sur in California, the Ocean Club in Nassau or the Ritz Carlton Reserve in Dorado, Puerto Rico and get plenty of sea wow for almost the same price without the 9 hour flight and having to figure it out all out in French. Here you are paying for the right to be in privacy at a jet-set location with a lot going on around you, although I understand that the Cap du Eden Roc hotel nearby is much more intimidating in terms of famous people around you with a whole party scene. If you come here without a car, it is real expensive to get around. The half hour ride to Nice airport was another 80 Euro, and the 1 ½ hour transfer from Terre Blanche to Cap Ferrat was 290 Euro. Nice airport had a good airport lounge. Delta is a 9 hour flight to NYC nonstop. Because they are the only nonstop on the route, they use old planes. I got a bit smarter and take some stuff from the lounge in case the food on board isn't to my liking. Delta must have read Global Thoughts because they figured out that putting a lens cloth in their amenity bag is a good idea. Because my flight left at 1pm, I could take a morning walk and swim before breakfast and feel more energetic for the flight. All in all, I had an interesting 4 days but didn't feel that I saw anything particularly exciting aside from the castle at Bagnols (and you definitely would rather return with a companion) with no good reason to return.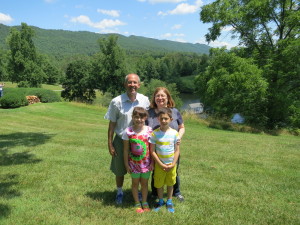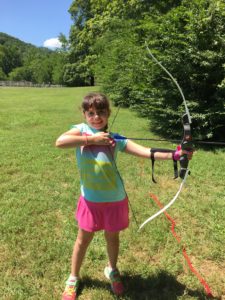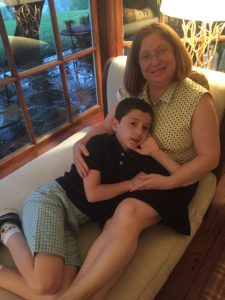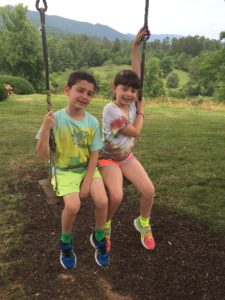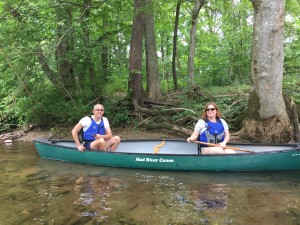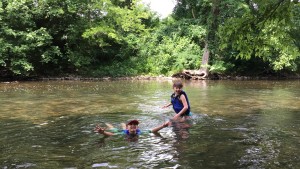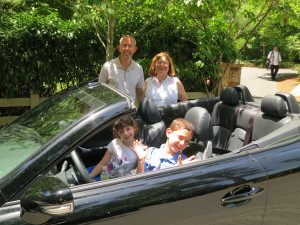 The week after, our family took a vacation to Blackberry Farm near Knoxville, Tennessee, where I must report that the food, staff, setting and activities were far superior to anything I found in France. I had been there 2 years prior with Karen and I had looked forward to returning with the kids as they got older; she thought we should save this place as our own special hideaway. Either way, it is a great place to go with kids and we all had this warm feeling of sadness when we left. During our 4 day trip we did lots of activities we never get to do elsewhere such as fly fishing (silly me, I thought it was about catching flying fish), canoeing (I had expected total disaster with capsized boats and Karen and myself in the water but none of that happened), and geocaching (scavenger hunt using a GPS device). They have great instructors who are used to dealing with novices and canoeing happens to also be good exercise. The staff custom designed an evening mock camp-out for the kids where they navigated with a compass in the woods and went on a night hike, cooked dinner over a campfire and slept on sleeping bags. This place has class; they cooked a cherry cobbler in a portable Dutch oven for dessert over the campfire. Jeremy wanted to do the camp-out all night but the staff didn't want to be outside with kids after 10pm; we offered him to camp out on the porch of our cabin and he came back afraid after about 2 minutes of being left alone. They have beautiful walking trails in the woods and Jeremy woke Karen up each morning at 7 to go hiking. Other activities included archery (Jeremy was surprisingly good at it for being under 8 but some parents try in vain to send their 4 year olds to do this and paintball, would you believe), a very good spa, horseback riding, and a good day camp. The room rate includes 3 meals a day and lunch overlooking the mountains for as far as the eye can see is really beautiful. We had dietary restrictions but they will make just about whatever you want. You can test drive a Lexus and we took out a convertible which everyone thought was real cool and drove around Great Smoky Mountains National Park about half an hour away. There is an 11 mile scenic loop called Cades Cove Loop and it is a pain in the butt taking about 1.5 hours because it is one lane and if you get behind a slow driver or a bear sighting you will just sit there. You can bug out after 2 miles and cut across the park to get out early and see most of the same scenery; the last time we were there at leaf changing season and it was bumper to bumper. This time was better but still a bit painful to sit through. We basically kept ourselves busy almost all the time we were there and one day it rained for a few hours but the day afterward it was gorgeous weather after the front went through. The sight of our kids floating down the river along the rocks was priceless and I'm sure my kids will never forget the feeling of being a kid on the river they enjoyed that day. It is a beautiful property that is very tranquil and scenic and the food is generally within the Top 10 Lists in the US for resorts. No matter where you are from in the world, it is a compelling destination. Consider flying to Nashville, Tennessee and driving 3 hours to the property; changing planes in Atlanta or Charlotte to get to Knoxville is a real nailbiting experience. We had 11 minutes to change planes in Charlotte after our arriving plane from New York sat on the runway with 35 other planes at 10am on a sunny Wednesday; every seat on every connecting flight to Knoxville was sold out and it was only because our flight to Knoxville was delayed 20 minutes that we got on the plane. Karen ran through the airport and nearly collapsed at the gate. Our luggage arrived a few hours later. On the way back, we sat at Charlotte airport waiting for a gate upon landing and our departing flight was also delayed, but all in all we got to our destinations mostly on time and saved $1,500 on our 4 tickets for taking the flights through Charlotte. There are fewer nonstop flights into Knoxville from New York City which led us to these connections and the cost of the tickets with connections is significantly less. If the system works, you will reach New York faster taking the connecting flight rather than driving to Nashville, but you are less likely to have a heart attack during the process. Once you arrive at Laguardia airport in New York, then it is Third World, Hello! getting into a taxi line over there. With the millions they are spending to update the airport, I hope they can improve the taxi situation. Laguardia has become such a pain in the ass with so many planes lined up to take off even at off hours, delays in landing, taxi line waits and construction everywhere, that we want to avoid it.